Catapult to Success
Catapult your team to success with this highly involved design and build program. Participants are challenged to dream up and create their own fully functioning catapults, then fine-tune their ideas for maximum impact.
Request A Quote
Event Overview
Build & Launch
This team building problem-solving activity inspires every team to work together toward a common goal – getting their idea off the ground, quite literally. Winning catapult to success requires a mix of shrewd inter-team negotiation, effective brainstorming, prototyping, testing and fine-tuning. We provide all necessary building materials, along with the top-flight professional facilitation TeamBonding is known for.
You get two rounds of hilarious competition. First is a distance-only launch event, followed by a distance + accuracy segment that involves catching various improbable objects (no bowling balls or live kittens, we promise). Themes like "continuous improvement" and "improving team dynamics" can be explored.
Catapult to Success is a great team building problem solving exercise for enhancing cooperation, strategy, decision-making, and team awareness.
*ask about our popular Angry Birds or pumpkin-themed option.
Event Details
Space Requirement
A large unobstructed space – approximately 20 sq ft per participant. High ceilings if possible (or at least no low-hanging light fixtures). If your space happens to be outdoors, consider a back-up in case of inclement weather.
Ideal For
Conference/meeting breaks
Product/project 'launches'
Planning & executing
Creativity boost
Resource management
Decision making
Tailoring
This team building activity combines mental agility with collaboration, hands-on construction and commercial prowess. While catapults are always the central feature, the objectives of the exercise can be adapted to suit your specific learning objectives. We can also adjust emphasis placed on tactics, collaboration, competition and team roles.
Catapult was great! The team really enjoyed it. Michael and his team did a great Job!
Synopsys
The feedback has been nothing but positive. I received several unsolicited comments from many people who could not say enough good things about the program and the facilitators. To be honest, when folks heard that we were doing a Team Building exercise the response was less than enthusiastic. Credit your team with being able to engage and energize a crowd of 190 + people in such a short amount of time. It was definitely a success. Thank you again!
Liberty Mutual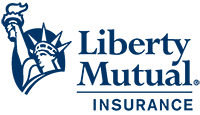 I wanted to pass along my sincere appreciation for your team and the impact you had on our organization. We had a great week of meetings and the events that your team participated in were two of the highlights. Thank you so much for the caring and talented individuals that helped lead each section.
Quiznos
Synchrony had a fantastic time with team bonding on the "Catapult to Success" activity at their diversity symposium. There was great involvement from one and all, event was competitive and definitely brought people from different levels, functions, locations and backgrounds together on a hands-on, creative and out-of the box thinking activity that teams could boast about. Awesome facilitator who ran both the icebreaker and the main event effortlessly.
Synchrony Financial
TeamBonding was the best decision from the start! They were keen to learn my specific team and needs from the beginning, then worked to develop a proposal with those needs in mind. Day of: the event was fantastic, went off without a hitch, and my team are still raving about the fun they had 3 weeks later! I will definitely be using TeamBonding again for future events, and will continue to recommend them to my network.
Victrex
"Our group really enjoyed the creativity behind the catapult launch activity. Our instructor kept the group engaged even though the weather wasn't ideal. It was well organized and they were able to go with the flow and make changes on the fly because of the weather issues. Great event overall!!"
Teladoc Health
"The facilitators were great! Everyone enjoyed the activity we chose (Catapult to Success), and the facilitators were great at adapting on the fly. They were also incredibly helpful and engaging so it made for a fun experience!"
Expanse
Other activities you may like.
Contact us to tailor this event to your unique needs.
Even with all of the packaged event options we offer, you may need something different. Maybe a special conference theme, favorite management book, ideal training model or a unique set of learning outcomes… We can help.