Change Management
In our Change Management training program, learn how to communicate most effectively about change, prepare for the unexpected and keep cool under pressure in rapidly changing environments.
Request A Quote
Event Overview
Progress is Impossible without Change
Seventy percent of all corporate change initiatives fail. If classic change initiatives are not successful (and you can probably remember a few that weren't), what can make change work?
Change is inevitable. In a challenging global environment, companies and teams need to evolve or die. The Change Management training activity gives you the ingredients for a successful change initiative and lets you navigate the tricky emotional waters when change happens, whether you're in the driver's seat or not. Help your people view change as a blessing instead of a curse by exploring practical tools and techniques to inspire them to become change agents.
TeamBonding's Change Management ice breakers encourage your team to collaborate when driving change and set the stage for partnering on all levels to both take ownership of the change and unleash the collective wisdom and energy of your people. Ask about TeamBonding's change management team building program today!
Event Details
Space Requirement
Tables and chairs for each participant. Room for the Trainer to navigate the room comfortably during the event.
Ideal For
Through change management training you will:
Learn why some change initiatives fail while others are successful
Discover how to create a sense of urgency that energizes people
Find out how to empower your people to take ownership and be change agents
Discern what you have the power to change and what you don't
Uncover ways to help people with the emotional side of change
Learn what kind of communication is key to successfully navigating change
Develop a change action plan that leaves room for unexpected change
Tailoring
We customize key components of the Change Management Training to ensure that you get the right material to the right people at the right time, maximizing the return on your investment. We take into account your unique change situation and your desired outcomes.
I have to say Kevin was absolutely OUTSTANDING. He is truly gifted in his presentation, engagement of the people, he's funny and everyone just raved over him—top notch!
Sanofi
Today was an awesome event! Our employees loved it! Paul was amazing! Thank you very much for the organized chaos! C'mon Down - Love it!"
LPSI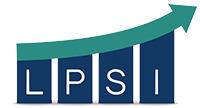 We had a great time and I received a lot of positive feedback from the team. They were surprised, had fun and enjoyed participating in multiple activities. Michael was amazing!
Ariat
"It was an amazing day… and the team really enjoyed Tools for Schools. It meant a lot to them to help children in the community. There were many teary eyes, including mine!"
IBM
Ben and his team were fantastic yesterday! Thank you so very much for everything!
VCA Animal Hospital

Amazing! The event was a HUGE success! Everything was perfect – the participants thoroughly enjoyed themselves. I can't say enough about how well it went. The word is already flying around the office about the success of the program and we already have another group thinking about using this program for an event of their own!
Kronos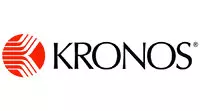 Other activities you may like.
Contact us to tailor this event to your unique needs.
Even with all of the packaged event options we offer, you may need something different. Maybe a special conference theme, favorite management book, ideal training model or a unique set of learning outcomes… We can help.