All of our TeamProv workshops contain multiple elements of team building – and they go way beyond "trust exercises".  Trust doesn't happen just because you catch someone falling backward. We give you the building blocks that create trust.
Space Requirement
An open space from the size of a meeting room to the size of a ballroom is needed, depending on the number of participants. Chairs are needed in a U-shape around the perimeter of the room, one chair per participant with a few extras. The center of the room should be empty so we can freely move around.
Ideal For
Enhanced customer service
Improved presentation skills
Response to change
Positive leadership
Sharper focus
Clearer communication
Reduced risk-avoidance
Increased empathy
Tailoring
If you are looking for something a little deeper, a little more customized and a half – full day program, our advanced Applied TeamProv  can focus on any or many of these tenets:
Teamwork
Communication (verbal & non-verbal)
Presentation skills
Risk taking and change
Stress management
Customer service
Event Description
Improv may not be the first thing that comes to mind when you think about the workplace and skills associated with being a well-rounded and productive employee, but surprisingly, many of the skills that you take away from an Improv corporate team building workshop can be directly correlated with having a productive work environment and meaningful relationships with colleagues.
The TeamProv corporate team building workshop for employees will teach you vital, soft business skills that they don't teach in an MBA program… yet should: focus, trust, proactive listening, making each other look good, being present, and living in the moment. These are the essential, yet often overlooked or discarded, communication and listening skills that will consistently improve the quality of your work, home, and social relationships.
Improv is proven to bring teams closer together because it requires people to experience and learn new things, participate fully, and share a tremendous amount of laughter. 
TeamBonding's TeamProv team building workshop for employees has delivered successful training in every known industry, from network execs to nuns, from lawyers to lumberjacks to high-tech engineers. We offer vital information in a format that's thoroughly entertaining and makes the discussion of key concepts both more resonant and memorable for your people.  And that's the goal – give them a great experience that will bond them socially and empower them in their work capacity.
We never forget the fun!
Rave Reviews From Clients
Team Prov was great. Our Lead did a nice job of creating a fun and safe environment. We had a couple of 'breakthroughs.' The feedback from individuals was consistently good
Hershey
I personally thought the program was excellent. Every individual who attended the session was included in all of the activities, we laughed, we worked together and we bonded. This was time well spent.
Bristol Myers Squibb
The employees thought that his interactive approach was excellent as was the material itself! I even has someone tell me that he was one of the best presenters that we've ever had!
Savantage Solutions
I have to say Kevin was absolutely OUTSTANDING. He is truly gifted in his presentation, engagement of the people, he's funny and everyone just raved over him—top notch!
Sanofi
Amazing! The event was a HUGE success! Everything was perfect – the participants thoroughly enjoyed themselves. I can't say enough about how well it went. The word is already flying around the office about the success of the program and we already have another group thinking about using this program for an event of their own!
Kronos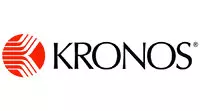 Everything went very well with our Do Good Bus. Michael was great, very friendly and really fun to have around.
Founders Brewing Co.
Contact us to tailor this event to your unique needs.
Even with all of the packaged event options we offer, you may need something different. Maybe a special conference theme, favorite management book, ideal training model or a unique set of learning outcomes… We can help.