Picture this: Virtual
Through collaboration and communication, teams race against the clock, sharing ideas and information electronically and fully experience virtual team building.
Request A Quote
Event Overview
Creating virtual teams that work, and keep on working.
How do you share information when you are not in the same room? Is the information you share accurate?
Whether your team is completely remote, has offices all over the globe, has difficulty traveling, or other reasons, Virtual Team Building can be the solution. We designed this program specifically to ignite virtual team collaboration and communication – through engaging visual content and action.
Under the guidance of our facilitators, virtual work teams race against the clock, sharing ideas and information, in order to meet deadlines. Participants leave this event with a positive experience that fuels their productivity, interpersonal trust, and gives them the tools they need to overcome the challenges they face as a team.
TeamBonding's Virtual Team Building comes in two formats: 
Completely virtual team building games – These are recommended for groups that are in different locations at the time of the training.
Virtual team building games integrated into face to face meetings – These virtual team building activities emulate the challenges a virtual team faces, but allow for face to face debriefs that lead to virtual team mastery immediately.
Learn more about starting and managing a remote team here. 
Event Details
Space Requirement
This is a virtual event.
Ideal For
Teams located in different geographical areas
Companies who work remotely
Management seminars/retreats
Company reorganization/relocation
Tailoring
All Virtual Team Building Activities are tailored given consideration to group size, geographical location and time zone. We use your existing platforms, or practice using a newer platform.
"It was an amazing day… and the team really enjoyed Tools for Schools. It meant a lot to them to help children in the community. There were many teary eyes, including mine!"
IBM
I have to say Kevin was absolutely OUTSTANDING. He is truly gifted in his presentation, engagement of the people, he's funny and everyone just raved over him—top notch!
Sanofi
Our Charity Bike Build donation event was a huge success. Matt and his team handled everything beautifully, and our group had a ton of fun. I heard nothing but positive comments afterwards. We will definitely recommend you to our colleagues.
Genentech

Our client and the guests LOVED the activity. Paul did an amazing job keeping everyone engaged and entertained.
Corinthian Events
Ben and his team were fantastic yesterday! Thank you so very much for everything!
VCA Animal Hospital

The feedback has been nothing but positive. I received several unsolicited comments from many people who could not say enough great things about the program and the facilitators. It was definitely a success!
Liberty Mutual Insurance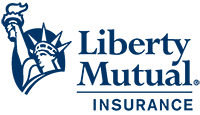 Other activities you may like.
Contact us to tailor this event to your unique needs.
Even with all of the packaged event options we offer, you may need something different. Maybe a special conference theme, favorite management book, ideal training model or a unique set of learning outcomes… We can help.