Andrew is an award-winning speaker, best-selling author, and international humorist. He's delivered hundreds of talks to organizations of all sizes across the country. See why people are calling him "one of the best public speakers they've ever seen."
Space Requirement
Andrew Tarvin is the world's first Humor Engineer teaching people how to get better results while having more fun. Through Humor That Works, Andrew has helped people learn to be more productive, less stressed, and happier. Combining his background in business with his experience as an international comedian, his programs are engaging, entertaining, and effective.
Ideal For
Humor can help your teams:
Be more productive
Be less stressed
Be happier at work
Humor is proven to:
Improve communication
Build relationships
Enhance problem solving
Reduce stress
Strengthen leadership.
Tailoring
All programs are customized for your organization. We work closely with you to address the needs of your team and make sure it's aligned with your event and messaging.
Event Description
HUMOR AT WORK KEYNOTES
The Funny Thing About Work: How to Use Humor to Be More Effective
Find out how to become more productive, less stressed, and happier by using humor in the workplace activities. Andrew's flagship keynote will leave your audience laughing & learning.
The Confident Communicator: How to Communicate Any Message to Anyone
The average person spends 80% of their time in some form of communication: emails, meetings, presentations, small talk, phone calls, text messages, snapchats, knowing looks, and more. But just because we communicate frequently it doesn't mean we do it well.
Leading On Your Feet: The Art and Science of Leadership Through Improvisation
We live in a Volatile, Uncertain, Complex, and Ambiguous world. Strategies change frequently, businesses rise and fall overnight, and the only constant is change. Today's leaders have to be adept at thinking on their feet, leveraging their team's strengths, and confidently leading through change.
ANDREW'S EXPERIENCE
Andrew has always been an engineer. As a kid, he was so obsessed with efficiency that he was born 3 weeks early because, even in the womb, he wanted to do things quickly. Since then, he's been finding ways to be more efficient and more effective in the workplace.
And he's found success along the way. Andrew…
Was a top-rated international project manager at Procter & Gamble.
Has worked with over 100 organizations, including ESPN, GE, IBM, and Raytheon.
Has performed in over 800 shows for more than 35,000+ people.
Graduated Magna Cum Laude with a degree in Computer Science & Engineering.
Created a project plan on how to load the dishwasher more efficiently… when he was 12 years old.
Rave Reviews From Clients
The Humor at Work program presented by Andrew Tarvin was awesome! Everyone loved it! Jenna & Verena were great to work with in the coordination of this program. Highly recommend TeamBonding!
Planned Parenthood Texas
The feedback has been nothing but positive. I received several unsolicited comments from many people who could not say enough great things about the program and the facilitators. It was definitely a success!
Liberty Mutual Insurance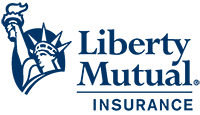 "It was an amazing day… and the team really enjoyed Tools for Schools. It meant a lot to them to help children in the community. There were many teary eyes, including mine!"
IBM
We had a great time and I received a lot of positive feedback from the team. They were surprised, had fun and enjoyed participating in multiple activities. Michael was amazing!
Ariat
WOW! What an incredible time we had with Team Bonding last week at our All Hands event! Your team was phenomenal, and with the leadership and charisma of Scott, pulled off keeping the attentions of a very lively crowd!
Capital One

Just wanted to let you know that activity was a huge hit! Deric and the team did an amazing job…Very well done.
Sodexo
Contact us to tailor this event to your unique needs.
Even with all of the packaged event options we offer, you may need something different. Maybe a special conference theme, favorite management book, ideal training model or a unique set of learning outcomes… We can help.