Sherlock Holmes – Murder Mystery Escape Room
Can you catch the killer? Put your Detective skills to the test and experience the world of crime scene investigation with this murder mystery tale. Remember, there is nothing more deceptive than the obvious fact.
Request A Quote
Put your Detective skills to the Test!
Can you catch the killer?
You must work with your colleagues to investigate the manor, solving dastardly riddles and clues to uncover…Whodunnit!
This Fully Hosted Murder Mystery Escape Game is the ultimate virtual team building activity and is the latest edition to the 5 star games. Play in teams and race to see who can catch the killer first!
"How often have I said to you that when you have eliminated the impossible, whatever remains, however improbable, must be the truth?"

– Sherlock Holmes
The date is 1921, you are an 18 year old Sherlock Holmes embarking on your maiden investigation – the murder of Lord Harrington in Chapelgate Manor. Get into character; dust off the feather boa and become the femme fatale you always wanted to be, or grab the deerstalker and pipe and see things through the eyes of the master detective himself.
This, dear Watson, will be far from elementary!
Event Details
Space Requirement
Sherlock Holmes – The Grand Debut Murder Mystery is primarily facilitated through zoom.
Ideal For
A fun and unique murder mystery online game whether you are in the office or working from home, our Sherlock Holmes Murder Mystery builds team relationships in a way that's both effective and entertaining for everybody involved!
Tailoring
Your dedicated corporate event manager will work with you, your fun lively host (with years of experience) to customize this event suited to your team's needs.
"THANK YOU! My team fully enjoyed this afternoon's Sherlock Holmes event. We are still on our happy hour chatting about it now. I look forward to working with you all in the future."
Wave Life Sciences
The feedback has been nothing but positive. I received several unsolicited comments from many people who could not say enough great things about the program and the facilitators. It was definitely a success!
Liberty Mutual Insurance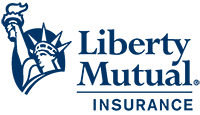 I heard only great things about the Art Heist! Everyone was interacting and working together. Seemed really into it and having fun!!
Mohegan Sun
It was a great time. I have only received positive feedback from my team which is a rare thing. Please let Stuart know we loved it.
TCR2 Therapeutics

"Excellent show! The actors were fun and interacted well with your company. We will definitely recommend to others. I enjoyed hearing that co-worker laughter!"
American Express
Amazing! The event was a HUGE success! Everything was perfect – the participants thoroughly enjoyed themselves. I can't say enough about how well it went. The word is already flying around the office about the success of the program and we already have another group thinking about using this program for an event of their own!
Kronos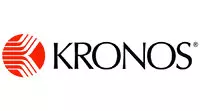 Other activities you may like.
Contact us to tailor this event to your unique needs.
Even with all of the packaged event options we offer, you may need something different. Maybe a special conference theme, favorite management book, ideal training model or a unique set of learning outcomes… We can help.