Global Innovation Game
Global Innovation Game is a fun and beneficial event that encourages creativity & rewards those who are most innovative. Instead of using technology, this program brings things back to basics as teams collaborate through simple conversations to generate brilliant new ideas, pitch them and earn investors in an attempt to secure the most funding.
Request A Quote
Event Overview
We Believe that Anyone Can Be an Innovator!
The Global Innovation Game has been developed out of a need to step away from everyday tech devices. Our millennial generation has inspired its creation. Global Innovation Game brings it back to basics, gets everyone openly talking, innovating & creating ideas without the aid of search engines, PowerPoints or screens. Global Innovation Game is a fun and rewarding event that encourages creativity & rewards those who are most innovative.
Organize: Cards are dealt to each team, ensuring an even mix of Object, Tech & Data cards.
Innovate: Team members then choose a card of each color and create either a Smart Object, Service or Tool.
Validate: Each Team picks the best idea from their table, and validate the chosen team idea and create a two-minute pitch which they will deliver to the room.
Pitch:  All Teams pitch their idea to the room.
Invest: Teams then invest with our banker putting game money down on the idea they like most.
The Global Innovation Game is a fun and rewarding event that encourages creativity & rewards those who are most innovative.
Event Details
Space Requirement
This is an indoor activity so we will need a large, private function space with a round table for each team. Chairs for each participant are required. A stage area at the front of the room is recommended for team presentations, and if the group is larger than 50 people we will also need a microphone and speaker setup.
Ideal For
This event is perfect for groups looking to:
Stimulate creative thinking
Bond teams in a fun and engaging way
Align organizations
Share an inspirational experience as a group
Tailoring
As with all TeamBonding events, we are happy to customize this event by incorporating your company message into the introduction and debrief.
"The Global Innovation Game is both fun, energizing and really useful to get us all thinking and working in different ways and as part of mini teams. We all had such a good boost going back to our desks that afternoon and definitely got us thinking outside the box!"
Coyne Research
Amazing! The event was a HUGE success! Everything was perfect – the participants thoroughly enjoyed themselves. I can't say enough about how well it went. The word is already flying around the office about the success of the program and we already have another group thinking about using this program for an event of their own!
Kronos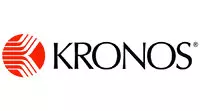 The event was perfect !!!!! Your staff were amazing and engaging. We absolutely loved the activities building up to the Teddy Bear Build. Beyond our expectations.
Boston Scientific

I heard only great things about the Art Heist! Everyone was interacting and working together. Seemed really into it and having fun!!
Mohegan Sun
We had a great time and I received a lot of positive feedback from the team. They were surprised, had fun and enjoyed participating in multiple activities. Michael was amazing!
Ariat
It was a great time. I have only received positive feedback from my team which is a rare thing. Please let Stuart know we loved it.
TCR2 Therapeutics

Other activities you may like.
Contact us to tailor this event to your unique needs.
Even with all of the packaged event options we offer, you may need something different. Maybe a special conference theme, favorite management book, ideal training model or a unique set of learning outcomes… We can help.