Pub & Grub Hunt
Explore your chosen city like never before with interactive challenges, quizzes and competitions against other teams with a few pub stops along the route, before enjoying a couple of well-earned drinks to round things off.
Request A Quote
Event Overview
Combine a Scavenger Hunt, a Smartphone or iPad, Trivia and a Pub Crawl
First, there was the pub crawl. Then came the scavenger hunt. Mix the two gently over ice, and you get our legendary Pub Crawl Scavenger hunt now part of our Go Team High Tech Scavenger Hunts.  Add food and you've got a Pub & Grub hunt.
Along the way, you'll be hunting for treasures like mermaid-shaped swizzle sticks and other offbeat bar memorabilia. Unlike other crawls, which focus mainly on imbibing, our journey includes mind games, scavenger hunting, plus delectable trivia. (Did you know that it's illegal to serve beer to a moose in Fairbanks, Alaska?)
This scavenger hunt is great for the competitive teams and teams that like to have fun! It's not a race: the whole group is together throughout this bar crawl scavenger hunt.
Event Details
Space Requirement
Works well in any neighborhood that has pubs within walking distance from your starting and ending locations.
Ideal For
After work:  Start anytime – you decide on the day
Team Building:  Work in teams to answer pub trivia questions
Work Together: Teams solve clues, puzzles, and challenges
Learn Something:  Pub Trivia includes Sport, History, Geography, Science & Nature, Entertainment, and General Knowledge
Tailoring
Work with your TeamBonding event manager to determine the best bars and venues for your pub crawl. We can tailor your Pub Crawl Scavenger Hunt to whatever city or neighborhood you desire, fine-tuning everything else to align with your company culture and goals.  Combine it with Go Team Festive-Us for a Ho Ho Holiday Pub Crawl or for the foodies in your group we can tailor it into a Pub & Grub hunt!
Let's go global….
If you have colleagues or offices in other locations around the world, our multi-city option is a great way to involve and engage them. Let us know when you inquire if this is something you'd like to include as part of your event.
Just wanted to drop you a note to say how extremely pleased we were with our Scavenger Pub Crawl on Saturday night. WHAT A GREAT TIME! While we tried working on Sunday to finish up our conference, it was hard to do through all the talk about the previous evening's events. Everyone was in total agreement that this was the best team building event they had ever been to. Jennifer and her staff were great – extremely accommodating and flexible! You put together a fun filled night that really brought team building to a new degree.
American Access Care
WOW! What an incredible time we had with Team Bonding last week at our All Hands event! Your team was phenomenal, and with the leadership and charisma of Scott, pulled off keeping the attentions of a very lively crowd!
Capital One

The feedback has been nothing but positive. I received several unsolicited comments from many people who could not say enough great things about the program and the facilitators. It was definitely a success!
Liberty Mutual Insurance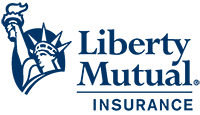 I have to say Kevin was absolutely OUTSTANDING. He is truly gifted in his presentation, engagement of the people, he's funny and everyone just raved over him—top notch!
Sanofi
Today was an awesome event! Our employees loved it! Paul was amazing! Thank you very much for the organized chaos! C'mon Down - Love it!"
LPSI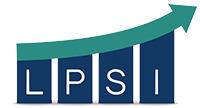 Professional and really engaged with our team! Looked like your chefs love what they do. You can see it and feel it! Our mission and goal were achieved!
Hy Cite

Other activities you may like.
Contact us to tailor this event to your unique needs.
Even with all of the packaged event options we offer, you may need something different. Maybe a special conference theme, favorite management book, ideal training model or a unique set of learning outcomes… We can help.