The Mystery Bus introduces guests to some of the weirdest, fun, cool, undiscovered places and people in a city.  The mystery is none of your guests know where we're going until we get there!
Space Requirement
We will need a parking lot for our bus to load passengers at the beginning of the event and to unload them at the end. All other venue and space requirements will be handled by our team of professional event planners.
Ideal For
This Mystery Bus is great for:
Holiday Parties
Employee Celebrations
Client Events
Tailoring
The Mystery Bus is a fully customizable event that provides surprise trips to groups of all sizes. We choose the locations your team visits based on information you provide so we can tailor this event to meet all of your group's needs. The bus itself is typically a school bus, but there are upgrade options available for party or coach busses.
Event Description
Are you looking to surprise your team with an unforgettable outing that will create lasting memories for years to come? Well, look no further! The Mystery Bus is a custom-tailored team building event that takes you to the most fun, hidden and unique experiences in or near the city of your choice.  And because nobody knows where they are going until they arrive you get to discover new experiences together, as a team!
The best part is that The Mystery Bus is a turnkey event where we do all the planning and you get all the credit. We hand pick each location and coordinate the logistics and while you sit back and enjoy the ride, literally. Our professional facilitator hosts the custom team building event with music, trivia and road trip games as you travel on a bus to 3-4 different locations that are tailored to your group's interests, timeframe, and budget.
Stops will include:
One Physical activity
One Culinary adventure
One Cultural experience
Expect the unexpected when you take a ride on the Mystery Bus!  Your day (or night) of Mystery awaits.
Rave Reviews From Clients
So much fun today! The axe-throwing was a blast! Had a nice competition with the cake decorating as well! Didn't expect the Mexican food at history museum – but it was delicious! Mike was fabulous and kept us entertained on the bus rides between stops!
Elm Street Funds
The feedback I have received from my group for the event was fabulous. The pictures are a wonderful addition and can be revisited later to reminisce. Working with Shannon was a breeze and the Facilitator Deric was wonderful. We have absolutely no complaints and only positive things to say about the experience. Thank you again for your assistance.
Sharon Credit Union
Amazing. Everyone from start to finish was great. Kara Trombly was awesome in answering my questions, taking my many phone calls in setting up the event. She was very helpful in getting Teambonding on our vendor list as well. Samantha Goldstein was so very helpful and accommodating to our needs, changing things around when we asked, and finding great locations for the team to have a blast. Kevin Pertusiello did a fantastic job in ushering our group around to the different locations, making sure they were all engaged, and genuinely having the team enjoy themselves. The goal of this event was to break down barriers, build friendships and simply be goofs with each other. Kevin helped make that happen. This is a company I will recommend and we will most likely use again in the future.
Fujifilm
Our client and the guests LOVED the activity. Paul did an amazing job keeping everyone engaged and entertained.
Corinthian Events
Professional and really engaged with our team! Looked like your chefs love what they do. You can see it and feel it! Our mission and goal were achieved!
Hy Cite

The feedback has been nothing but positive. I received several unsolicited comments from many people who could not say enough great things about the program and the facilitators. It was definitely a success!
Liberty Mutual Insurance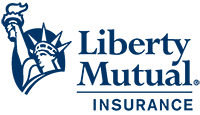 Contact us to tailor this event to your unique needs.
Even with all of the packaged event options we offer, you may need something different. Maybe a special conference theme, favorite management book, ideal training model or a unique set of learning outcomes… We can help.