Say Cheese!
Explore the wonderful world of mozzarella cheese making at home with your team with our Virtual Mozzarella Class. A kit will be delivered to your door with all the ingredients. All you need is WiFi, and maybe a bottle of wine!
Request A Quote
Stay safe. Stay home. Make Cheese.
Connect with your team VIRTUALLY with our interactive, cheese making event
We offer fun interactive cheese making events for you and your team from the comfort of your home.
When you book with us, you and your entire team receive your very own Mozza & Ricotta cheese making kit delivered to your door! During the 1.5 hour event, our cheese experts provide fun and interactive step-by-step instructions along with live visuals for an optimal mozza making experience! You also get a chance to compete for the cheese making crown in our cheesy trivia game show
Both Chef Alexis & Chef Jeremy are experienced cheese makers who are passionate about sharing the art of cheese making. With over a decade of experience, Alexis and Jeremy aspire to bring an urban cheese making experience to households around the world.
Learn the origins and sometimes comedic history of cheesemaking, and then bring those skills right into your urban kitchen. Hosted by our cheesemaking expert, we deliver a hands-on experience of cheesemaking that will open your team up to a millennia's worth of knowledge and experience.  The visual of long stretches of melted mozzarella cheese inevitably gets your mouth watering.  Get ready for a one of a kind unique team building event you and your team won't forget.
This exciting 1.5hr experience ends with each person completing their own delicious, fresh mozzarella cheese that they can eat right away… or it can be used on pizza, in salads, with crackers, or any way you'd like to enjoy it!
All you need is WiFi, and maybe a bottle of wine…

Cheezy Does It!
Space Requirement
Each station needs one of our kits, a single burner (stove element), a 1 gallon+ pot, some common kitchenware, and most importantly… a gallon of milk*. For online sessions, a monitor and zoom application.
Ideal For
Groups who like to try something new, exciting, and fun.

In-depth knowledge of how cheese is made.

1.5 hours spent with a cheese expert

Tasting your own creation and sharing the knowledge and cheese with loved ones 🙂
Tailoring
Before your  Say Cheese! session, each participant will get a customized cheesemaking kit and instructions on what to bring and what to expect.  We have the ability to reduce the session time to 1hr if we are making ricotta cheese instead.  We can also make the group a larger size and present the process rather than have an interactive session.  The group can then make cheese on their own time with the kit they receive.  
Amazing! The event was a HUGE success! Everything was perfect – the participants thoroughly enjoyed themselves. I can't say enough about how well it went. The word is already flying around the office about the success of the program and we already have another group thinking about using this program for an event of their own!
Kronos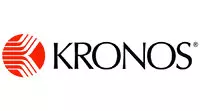 "It was an amazing day… and the team really enjoyed Tools for Schools. It meant a lot to them to help children in the community. There were many teary eyes, including mine!"
IBM
Professional and really engaged with our team! Looked like your chefs love what they do. You can see it and feel it! Our mission and goal were achieved!
Hy Cite

"Excellent show! The actors were fun and interacted well with your company. We will definitely recommend to others. I enjoyed hearing that co-worker laughter!"
American Express
The hunt was a huge success!! Even this skeptical crowd of mobile app building designers and engineers were pleasantly surprised with the very cool smartphone application and everyone had a really great time! Michael and his team did a terrific job facilitating and the whole event went very smoothly.
Pandora
Ben and his team were fantastic yesterday! Thank you so very much for everything!
VCA Animal Hospital

Other activities you may like.
Contact us to tailor this event to your unique needs.
Even with all of the packaged event options we offer, you may need something different. Maybe a special conference theme, favorite management book, ideal training model or a unique set of learning outcomes… We can help.