The Best Dueling Piano Show
Enjoy an extraordinary entertainment experience as you watch and interact with the Dueling Pianos as they virtually perform together, tailoring the experience to meet exactly what your colleagues or clients are looking to hear!
Request A Quote
Event Overview
There's nothing like an interactive, musical show to boost morale and bring your employees together. 
Make your 'night in' with the team unforgettable!
We thought long and hard about offering a Dueling Piano show in the virtual world as we are a team building company after all.  Back in March, it was the first virtual entertainment we saw on Facebook and it was fun, we sang along from home, tuned in with some friends, and had a really fun time.  Now, months later, as we approach the holiday season we remembered that moment as well as the many times we went out to a live piano bar with our friends, our team in piano bars in Boston, Providence, New York, New Orleans, San Antonio, Las Vegas,  Cleveland, St. Augustine, and more. Once we found these duelers –  The Banging '88's, we knew we had no choice as we had to offer them for your event because they are, the best we've ever seen! 
What is a dueling piano show?  Nearly thirty years ago the dueling piano concept has taken the country by storm Although the term "dueling" seems to conjure up images of a battle between players, they actually perform together as a cohesive unit and that's where the 'team' comes in.  Seated at opposing baby grand pianos, they sing and play a wide variety of hits from the 1950s through today. A dueling piano show is not a concert.  They take popular songs, often requested by the audience, and encourage singing and participation; their show is filled with interaction, impeccable comedic timing, and "unscripted" freedom, which leads to an unforgettable event! 
How will the Audience be involved? An evening with the performers is designed around group participation.  From clapping and singing to actually directing elements of the show, the audience is immediately engaged and involved in impromptu interaction. They utilize their vast musical repertoire (consisting of literally thousands of songs) and quick-witted humor to create unexpected moments (both musical and otherwise), which leave an audience entertained and amazed While audience interaction is one of the critical elements of the show the entertainers are never pushy, raunchy, or "over the top".  Many years of performing experience ensure that audience involvement occurs in a careful, respectful manner. 
This show is broadcast live from a professional music studio with lights and great sound. Dueling Pianos have made a huge comeback in the past few years as one of the best forms of LIVE (and virtual) Entertainment for a corporate event, incentive program, team building activity, or at a holiday party.
You'll be singing, clapping, dancing, and laughing along from the first note!
The Banging '88's
We're not kidding when we say this is the Best Dueling Piano Show.  Live to you from a professional studio outside of Boston, MA, you can configure with or without drums and you and your guests can request songs, sing-along, and have a party from the comfort of your own homes.
Event Details
Space Requirement
Clear the space around your living room and be ready to sing-along.  All you need is a connection to Zoom, WebEx, Microsft Teams, and more.
Ideal For
Some of the best features of our dueling piano show are that it is entertaining, lively, and
It's live! from your home.
They give everyone a chance to interact, online.
Perfect for your Ultimate Virtual Entertainment
Add a remote guest or two before or after the show.
Tailoring
This unique TeamBonding event is perfect as a stand-alone or it can be part of our Ultimate Virtual Event. As an all-request show, Virtual Performances are spontaneous and interactive. Attendees can engage with each other along with the performers themselves.
"We had a great time! Thank you again for a fun virtual party!"
Best Buy
" Thank you and the Bangin' 88s for the best night! Everyone had such a wonderful time."
Eden Health
Everything went very well with our Do Good Bus. Michael was great, very friendly and really fun to have around.
Founders Brewing Co.
I have to say Kevin was absolutely OUTSTANDING. He is truly gifted in his presentation, engagement of the people, he's funny and everyone just raved over him—top notch!
Sanofi
Today was an awesome event! Our employees loved it! Paul was amazing! Thank you very much for the organized chaos! C'mon Down - Love it!"
LPSI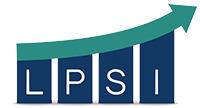 Amazing! The event was a HUGE success! Everything was perfect – the participants thoroughly enjoyed themselves. I can't say enough about how well it went. The word is already flying around the office about the success of the program and we already have another group thinking about using this program for an event of their own!
Kronos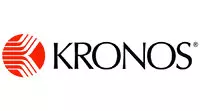 Other activities you may like.
Contact us to tailor this event to your unique needs.
Even with all of the packaged event options we offer, you may need something different. Maybe a special conference theme, favorite management book, ideal training model or a unique set of learning outcomes… We can help.