International Food Tour
Teams experience the world using all their senses, completing fun, educational, and interactive international food-themed challenges along the way. Under the pressure of time, teams must divide roles, strategize, and communicate as they taste from a vast number of cultures. Whether it's learning how ceviche is made in Peru, sipping a popular beverage choice from Japan, or sharing a family recipe, it's all about coming out of your comfort zone together. In the end, the team with highest score is the winner!
Request A Quote
Buckle up & get ready to send your taste buds on the adventure of a lifetime!
Put your brains (and sense of taste) together to complete challenges and earn as many points as you can.
Travel throughout the world & taste along the way!
We're bringing a sense of adventure to the house of your teammates! Prior to the event, International Food Tour participants will download our App as well as receive a gift box, filled with snacks from around the world (and a note telling them not to open it until the go time!). Your TeamBonding Guide will get everyone on board for the trip and kick off the video conference experience by splitting your group into teams.
The goal is simple: earn as many points as you can as the timer counts down! But, how to earn points is not that easy – participants will need to strategize on which countries to visit and communicate to complete the challenges efficiently.
Each team chooses a chef, who must answer all of the challenges but can't see them! The chef must work together with the rest of their teammates, Diners, who have the information needed. A countdown clock keeps the team on their toes, as teams race through the game, completing travel and food-themed challenges along the way to earn the most points.
Your taste buds will thank us later!
Space Requirement
International Food Tour can be played anywhere. Players will need a good internet connection, a camera, and a microphone. We can ship the International Snack Boxes anywhere within the continental US.
Ideal For
Increasing collaboration as a virtual team
Developing online communication skills
Enhancing remote problem solving
Bonding teams in a fun and engaging way
Aligning organizations
Sharing an inspirational experience as a group
This 60-90 minute online-based event has something for everyone with a sense of adventure.
Tailoring
Our skilled facilitators will be there to guide your participants throughout the experience and lead a debrief afterward to maximize learning outcomes.
The hunt was a huge success!! Even this skeptical crowd of mobile app building designers and engineers were pleasantly surprised with the very cool smartphone application and everyone had a really great time! Michael and his team did a terrific job facilitating and the whole event went very smoothly.
Pandora
Professional and really engaged with our team! Looked like your chefs love what they do. You can see it and feel it! Our mission and goal were achieved!
Hy Cite

We had a great time and I received a lot of positive feedback from the team. They were surprised, had fun and enjoyed participating in multiple activities. Michael was amazing!
Ariat
Everything went very well with our Do Good Bus. Michael was great, very friendly and really fun to have around.
Founders Brewing Co.
Ben and his team were fantastic yesterday! Thank you so very much for everything!
VCA Animal Hospital

Amazing! The event was a HUGE success! Everything was perfect – the participants thoroughly enjoyed themselves. I can't say enough about how well it went. The word is already flying around the office about the success of the program and we already have another group thinking about using this program for an event of their own!
Kronos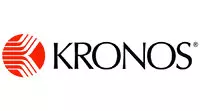 Other activities you may like.
Contact us to tailor this event to your unique needs.
Even with all of the packaged event options we offer, you may need something different. Maybe a special conference theme, favorite management book, ideal training model or a unique set of learning outcomes… We can help.