Virtual Poker Tournament with Live Dealers
Host your virtual team building event on a custom-built poker platform and finally find out who on your team has the guts to check-raise the CEO.
Request A Quote
It's a Big Deal!
Live dealers at each table to make sure your guests have the best time possible.
Is accounting bluffing? Did marketing just go all in? Who check-raised the Boss? We are happy to provide unique and fun team building poker games on our private poker site. Compete for glory and honor against your co-workers in the office or halfway around the world.
PLAY ON A CUSTOM-BUILT SITE
Camaraderie doesn't end because you are working remotely. This private poker platform was created for you to host tournaments with your staff. Play from anywhere in the world for fun and bragging rights.
SHARE YOUR TABLE AND YOUR SCREEN
We will pair your game with video conferencing software to keep everyone connected. You will be able to see your tablemates and figure out if they are bluffing. Better work on your poker face.
LIVE TOURNAMENT STAFF
Just like in a live game, your table comes with a real dealer. They make sure that your guests have a positive experience and will help with any technical issues. They won't tell how to play your pocket Aces though. That's your choice.
Poker is open to everyone and can be learned by anyone.
Space Requirement
You will need two browser windows open. One for poker and one for a zoom meeting where you will be in a breakout room with your tablemates (better work on your poker face.). There is nothing to download. Our site is designed to be easy to use.
Ideal For
Poker can teach and sharpen your team's leadership skills, helping them:
Take bold, calculated risks
Build Relationships
Increase their power and confidence
Read non-verbal cues
Tailoring
We can add your logo to the tables for branded play.
Today was an awesome event! Our employees loved it! Paul was amazing! Thank you very much for the organized chaos! C'mon Down - Love it!"
LPSI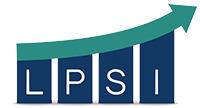 Everything went very well with our Do Good Bus. Michael was great, very friendly and really fun to have around.
Founders Brewing Co.
I have to say Kevin was absolutely OUTSTANDING. He is truly gifted in his presentation, engagement of the people, he's funny and everyone just raved over him—top notch!
Sanofi
WOW! What an incredible time we had with Team Bonding last week at our All Hands event! Your team was phenomenal, and with the leadership and charisma of Scott, pulled off keeping the attentions of a very lively crowd!
Capital One

Our client and the guests LOVED the activity. Paul did an amazing job keeping everyone engaged and entertained.
Corinthian Events
Ben and his team were fantastic yesterday! Thank you so very much for everything!
VCA Animal Hospital

Other activities you may like.
Contact us to tailor this event to your unique needs.
Even with all of the packaged event options we offer, you may need something different. Maybe a special conference theme, favorite management book, ideal training model or a unique set of learning outcomes… We can help.