America's Master Mentalist Jon Stetson presents Virtual Mind Amazements
This engaging program is packed with audience participation.  Imaginations are wowed, stretched, and captured as thoughts are being revealed and minds are being read with intriguing games of mind to mind contact.
Request A Quote
Prepare to be amazed!
Interactive entertainment that makes your virtual event extraordinary.
Bring your next online event to life!
You can create a fresh program that your team, your clients, and vendors will talk about long after the event is over. Jon Stetson blends the art of mystery with the study of psychology, the predictability of human nature, and the power of intuition, with a disarming sense of humor. The result is slack-jawed amazement, where the most skeptical of audiences begin to feel a renewed sense of wonder as impossibilities become realities.
Jon Stetson is America's Master Mentalist. The inspiration for the CBS television series, "The Mentalist,  Jon has appeared at hundreds of corporate, private, and celebrity events with a performance for the King of Sweden, The Prince of Wales, The Royal family of Monaco, and the White House on five occasions. "Virtual Mind Amazements" is an intelligent, interactive, sophisticated, and fun virtual show with Stetson reaching through the screen and effortlessly plucking your thoughts over the web and under the most impossible conditions. Mind Reading has never been so engaging!
Jon Stetson Show Options
Jon Stetson's engaging programs are packed with audience participation. Imaginations are wowed, stretched, and captured, as thoughts are revealed and minds are being read, with Jon's intriguing games of mind to mind contact.
Thought reading has never been this much fun!
Virtually Amazing Holiday Party!
There's no show like VIRTUAL MIND AMAZEMENTS to make your virtual holiday party shine. Book your party today!
Ladie's Only Psychic Party
The "Ladies Only Psychic Party" is a fun-filled experience where everyone will Live, Love, Laugh, and Learn! You will be enthralled by new demonstrations of Jon's unique brand of psychic entertainment.
i know what you're thinking. no, i really do.
Space Requirement
As this is a virtual event, it can be done from anywhere with access to the internet, a camera, and a microphone.
Ideal For
Virtual fun as a team
Collaboration & Accomplishing Common Goal
Communication
Fun & Engaging Interaction
Tailoring
Virtual Cocktail Hour – Add something memorable to your next virtual social gathering. Perfect as a cap-off to a full-day virtual event, or a special event for clients or colleagues to build relationships.
Meeting Opener – Kick-off your video conference call with a visual magic effect that incorporates your meeting theme/topic.
Hosting – Keep your meeting moving along with jolts of unbelievable mind-reading throughout the day.
Interstitials – Add moments of fun and interactive magic in between speaker sessions. Attendees get to be a part of it all!
"You are nothing short of great. Your style is so calm and engaging when staff or attendees interact with you one-on-one. Your style on stage is energetic, exciting, enthralling, spellbinding humor and just all-around unbelievably great. Who could ask for more? A perfect fit for the meeting."
American Society of Association Executives
"The team LOVED it thank you so much!!! Really made the gathering special"
Activate Marketing Services
"Thank y'all again for a wonderful time!! We got so much great positive feedback!"
RCN
Ben and his team were fantastic yesterday! Thank you so very much for everything!
VCA Animal Hospital

Amazing! The event was a HUGE success! Everything was perfect – the participants thoroughly enjoyed themselves. I can't say enough about how well it went. The word is already flying around the office about the success of the program and we already have another group thinking about using this program for an event of their own!
Kronos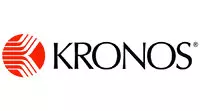 Our Charity Bike Build donation event was a huge success. Matt and his team handled everything beautifully, and our group had a ton of fun. I heard nothing but positive comments afterwards. We will definitely recommend you to our colleagues.
Genentech

Other activities you may like.
Contact us to tailor this event to your unique needs.
Even with all of the packaged event options we offer, you may need something different. Maybe a special conference theme, favorite management book, ideal training model or a unique set of learning outcomes… We can help.