The Official Jeopardy!® – Virtual Team Building Game Show
Jeopardy is an authentic recreation of the time-tested, perennially popular television game show complete with the big board, theme song, sound effects, hidden daily double, final jeopardy round, and all in a fully customizable format! While most of us will never meet host Alex Trebek in person, we can fulfill our game show dreams by playing a spirited round of the officially licensed game at home.
Request A Quote
Engage your team with the only official Jeopardy!® Training Game in the world!
This is JEOPARDY!
This officially licensed, facilitator-lead, virtual event invites your participants to answer a selection of Jeopardy!® questions from the comfort of their homes. The online game follows the classic rules and all the fun of America's Favorite Quiz Show® with rounds for JEOPARDY!, Double JEOPARDY!, and Final JEOPARDY! plus "Daily Doubles".
The first two rounds consist of three to five categories each containing three to five text, image, or video clues. Responses can be formatted for text input or multiple choice. Players compete for leaderboard dominance by racking up points in the first two rounds and going big in Final JEOPARDY!®.
Your Jeopardy!® company virtual team building game can be played in-person or virtually, and the results identify individual and group knowledge gaps. Choose company-centric questions, work-centric questions (sales goals, new software quizzes, etc.), or more light-hearted and fun questions! Trivia questions and clues can be in the form of text, images, or videos.
The Jeopardy!® game was built to have the same look and feel as the game show everyone knows and loves!
Teams will experience this fun office game exactly like the show, including:
• Jeopardy!® Rounds
• Double Jeopardy!®
• Daily Doubles
• Final Jeopardy!®
If players have any money left after the first 2 rounds, they can wager points in the final Jeopardy!® round.
Your TeamBonding facilitator will be with you all the way from designing your game and questions to executing your Jeopardy!® event! Choose to run the game virtually, where we connect your team to play remotely from home/any location, or have it hosted, where the game board is shown on the big screen but the players all answer the questions on their own devices.
Online Group Play® OGP works seamlessly with all major video conferencing tools including Zoom, WebEx, Go-To-Meeting, Google Hangout, BlueJeans, and more.
This event is perfect for those companies looking to bond with a virtual team building game!
Coming soon in Spanish. Disponible pronto en español.
Event Details
Space Requirement
Jeopardy!®  edutainment can be a LIVE, or in a virtual experience at a meeting place, office, hotel or resort or even for remote workers from home. The LIVE version does well in an auditorium- like setting, with sound, a screen, a projector, and a microphone depending on group size.
Ideal For
The versatility of this program makes it perfect for icebreakers, corporate training, and conference openers in either the LIVE or virtual/remote version.  This is a great fun office game, which has almost no learning curve for most players. Not only does it increase their knowledge retention, but it also allows your company to review the analytics to identify individual, and group knowledge gaps. Jeopardy!® edutainment is perfect for groups looking to have fun while building their team dynamic.
Tailoring
We can add your logo so when your game begins, it reads Jeopardy!® for YOUR company. Jeopardy!® edutainment, whether LIVE, or virtual, can be played in teams, or as individuals on a phone or tablet.  This game includes the Official Jeopardy!® theme, voice-overs, music, and sound effects. ( This part cannot be customized because this is the officially licensed game.)
Ask about our holiday versions of Jeopardy including customized versions for Halloween, Thanksgiving, Christmas/Halloween/Kwanza, New Year, and more.
Today was an awesome event! Our employees loved it! Paul was amazing! Thank you very much for the organized chaos! C'mon Down - Love it!"
LPSI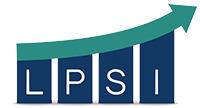 The feedback has been nothing but positive. I received several unsolicited comments from many people who could not say enough great things about the program and the facilitators. It was definitely a success!
Liberty Mutual Insurance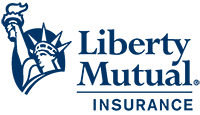 Our client and the guests LOVED the activity. Paul did an amazing job keeping everyone engaged and entertained.
Corinthian Events
Just wanted to let you know that activity was a huge hit! Deric and the team did an amazing job…Very well done.
Sodexo
Our Charity Bike Build donation event was a huge success. Matt and his team handled everything beautifully, and our group had a ton of fun. I heard nothing but positive comments afterwards. We will definitely recommend you to our colleagues.
Genentech

I heard only great things about the Art Heist! Everyone was interacting and working together. Seemed really into it and having fun!!
Mohegan Sun
Other activities you may like.
Contact us to tailor this event to your unique needs.
Even with all of the packaged event options we offer, you may need something different. Maybe a special conference theme, favorite management book, ideal training model or a unique set of learning outcomes… We can help.