Our newest TeamBonding program addition, and the only official Jeopardy!® Training & Education Game in the world… tailored to you!
Space Requirement
Jeopardy!®  EDU – tainment can be a LIVE, or virtual experience at a meeting place, office, hotel or resort. The LIVE version does well in an auditorium- like setting, with sound, a screen, a projector, and a microphone depending on group size.
Ideal For
The versatility of this program makes it perfect for icebreakers, corporate training, and conference openers in either the live or virtual version.  This is a great recognizable game, which has almost no learning curve for most players. Not only does it increase their knowledge retention, but it also allows your company to review the analytics to identify individual, and group knowledge gaps. Jeopardy!® EDU – tainment is perfect for groups looking to have fun while building their team dynamic.
Tailoring
As with all TeamBonding events, we are happy to customize this event to your team's needs. Jeopardy!®  EDU – tainment, whether LIVE, or virtual, can be played in teams, or as individuals on a phone or tablet.
Event Description
An all-new way to connect your team!
This well-known game show turns into the ultimate EDU-tainment method, turning your employees into star performers. Your Jeopardy!® company game can be played in-person or virtually, and the results identify individual and group knowledge gaps. Creating the game content is easy! Choose company-centric questions, work-centric questions (sales goals, new software quizzes, etc.) or more light-hearted and fun questions! Additionally, trivia questions and clues can be in the form of text, images or videos.
The Jeopardy!® game was built to have the same look and feel as the game show everyone knows and loves!
Teams will experience the game exactly like the show, including:
• Jeopardy!® Rounds
• Double Jeopardy!®
• Daily Doubles
• Final Jeopardy!®
If players have any money left after the first 2 rounds, they can wager points in the final Jeopardy!® round.
Our Facilitators will be with you all the way from designing your game and questions, to executing your Jeopardy!® event! Choose to run the game virtually, where we connect your team from different offices online, or have it facilitated, where the game board is shown on the big screen but the players all answer the questions on their own devices.
Rave Reviews From Clients
The feedback has been nothing but positive. I received several unsolicited comments from many people who could not say enough great things about the program and the facilitators. It was definitely a success!
Liberty Mutual Insurance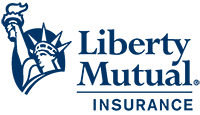 Amazing! The event was a HUGE success! Everything was perfect – the participants thoroughly enjoyed themselves. I can't say enough about how well it went. The word is already flying around the office about the success of the program and we already have another group thinking about using this program for an event of their own!
Kronos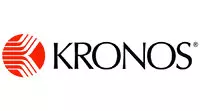 I have to say Kevin was absolutely OUTSTANDING. He is truly gifted in his presentation, engagement of the people, he's funny and everyone just raved over him—top notch!
Sanofi
Everything went very well with our Do Good Bus. Michael was great, very friendly and really fun to have around.
Founders Brewing Co.
Our client and the guests LOVED the activity. Paul did an amazing job keeping everyone engaged and entertained.
Corinthian Events
Just wanted to let you know that activity was a huge hit! Deric and the team did an amazing job…Very well done.
Sodexo
Contact us to tailor this event to your unique needs.
Even with all of the packaged event options we offer, you may need something different. Maybe a special conference theme, favorite management book, ideal training model or a unique set of learning outcomes… We can help.