Team Mixology
Our winning recipe for a top-shelf bonding experience? Assemble your own mixture of staff and clients. Blend in tips, tricks, and trivia from one of the world's leading authorities on bartending (really). Spice things up with a bit of friendly recipe competition. And voila! The makings of a perfectly un-corporate event.
Request A Quote
Cocktail team building - served with a twist.
The elements of a well-made cocktail work much like a team.
It's social. It's casual. It's interactive.
Team Mixology has become wildly popular, and for good reason. We'll transform your office or offsite venue into a "mixology lab" where your group will learn to mix, stir, and swizzle with the pros as they absorb the finer points of cocktail creation.  Works well as either a freestanding program or a warm-up before dinner, or spice things up with a Cocktail Contest that will 'stir up' a little friendly competition, complete with prizes for the champions.
This just might go down in your company history as the best team building activity ever.
Team Mixology Details
Space Requirement
Hold your Team Mixology event in a conference room, common area, office, kitchen, or any location or venue of choice. As a general rule, we request a minimum of 20 square feet per participant so request a space about that size from the venue and we'll take it from there!
Ideal For
Learn about Cocktail Creation
Discover Mixology Trends & Techniques
Indulge Friendly Competition
Work together as a team
Tailoring
Team Mixology runs for approximately 2 hours. However, the exact length depends on your needs and number of participants. Your Event Manager will customize to your company's needs.
Amazing! The event was a HUGE success! Everything was perfect – the participants thoroughly enjoyed themselves. I can't say enough about how well it went. The word is already flying around the office about the success of the program and we already have another group thinking about using this program for an event of their own!
Kronos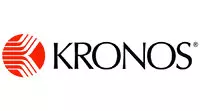 Our Charity Bike Build donation event was a huge success. Matt and his team handled everything beautifully, and our group had a ton of fun. I heard nothing but positive comments afterwards. We will definitely recommend you to our colleagues.
Genentech

I have to say Kevin was absolutely OUTSTANDING. He is truly gifted in his presentation, engagement of the people, he's funny and everyone just raved over him—top notch!
Sanofi
"Excellent show! The actors were fun and interacted well with your company. We will definitely recommend to others. I enjoyed hearing that co-worker laughter!"
American Express
I heard only great things about the Art Heist! Everyone was interacting and working together. Seemed really into it and having fun!!
Mohegan Sun
We had a great time and I received a lot of positive feedback from the team. They were surprised, had fun and enjoyed participating in multiple activities. Michael was amazing!
Ariat
Other activities you may like.
Contact us to tailor this event to your unique needs.
Even with all of the packaged event options we offer, you may need something different. Maybe a special conference theme, favorite management book, ideal training model or a unique set of learning outcomes… We can help.