Corporate Project Runway
Corporate Project Runway is a fun, creative team building event that generates maximum team involvement and absolutely hilarious team drama & theatrics!
Request A Quote
Event Overview
Because great teamwork never goes out of style
In this unique corporate project runway game, your team will enter the world of high fashion.
Taking a cue from a popular TV show, this fashion runway game just may be the perfect way to energize your group with plenty of smiles and laughter. Imagine small teams designing, sketching and creating their very own clothing lines, all assembled from a wild assortment of recyclable materials. A weird and wonderful fashion runway game, complete with marketing pitches by each team, provides the big finish.
Have VIPs from your own company judge the winning line, or leave the tough decisions up to our highly-trained facilitators. You can also add a charity component, where participants bring in lightly-worn business attire for donation to a local organization like Dress For Success. As always, give us a shout so we can tailor your corporate project runway game to fit perfectly.
Event Details
Ideal For
Project management
Creativity
Communication
Competition
Teamwork
Resource utilization
Fun
Tailoring
Using the provided materials, teams must design, sketch and create three dresses or "looks". A daytime look, evening look and high fashion couture, (something Lady Gaga would wear). Each team's three looks should work together as a collection. The looks are then worn by team members who strut their stuff down the runway in the fashion show. One team member will describe and sell their looks in a runway "pitch". There can be an overall theme decided by the client as well. Let's talk!
Yesterday was awesome! We enjoyed it and it was so great to get the whole team involved. Will definitely check out the website to give some feedback.
A+E Networks
Eric, our host was absolutely amazing. It is money well spent. We did the Project Runway teambuilder and it was fun and was a great way for people to work together in a fun and positive way. I would definitely recommend Teambonding's programs if you are looking for an innovative teambuilding experience.
Help Foundation Inc.
Amazing! The event was a HUGE success! Everything was perfect – the participants thoroughly enjoyed themselves. I can't say enough about how well it went. The word is already flying around the office about the success of the program and we already have another group thinking about using this program for an event of their own!
Kronos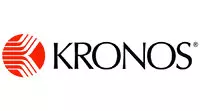 The feedback has been nothing but positive. I received several unsolicited comments from many people who could not say enough great things about the program and the facilitators. It was definitely a success!
Liberty Mutual Insurance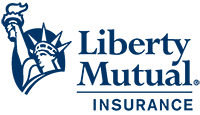 The event was perfect !!!!! Your staff were amazing and engaging. We absolutely loved the activities building up to the Teddy Bear Build. Beyond our expectations.
Boston Scientific

Just wanted to let you know that activity was a huge hit! Deric and the team did an amazing job…Very well done.
Sodexo
Other activities you may like.
Contact us to tailor this event to your unique needs.
Even with all of the packaged event options we offer, you may need something different. Maybe a special conference theme, favorite management book, ideal training model or a unique set of learning outcomes… We can help.