Unleash the incredible powers of fun, creativity and excitement in your team! Everyday Superheroes is a fun, hilarious bonding event for your team. Will you save the day?
Space Requirement
One table per team
Three 8ft or 10ft long tables at the front of the room for donation materials
Floor space for building green machines
A large open area to stage the Big Drag Race
Ideal For
Combine Corporate Social Responsibility (CSR) with team building
Collaboration & Accomplishing Common Goal
Friendly Competition
Fun & Engaging Interaction
Relationship Building & Networking
Tailoring
Like all of our programs, we are able to incorporate your company message and goals into the event through customization. We can also work with a charity of your choosing.
Event Description
Regardless of age, everyone has a favorite superhero. When we were young we looked up to them and wanted their unique powers, and as adults, we flock to movie theaters as they come to life on the big screen. Everyday Superheroes is a great way to share that experience with others. You will be given the opportunity to be creative, constructive, and collaborative as you work with your teammates to design your very own superhero in a custom company-themed comic book, build a Green Machine superhero cycle, and stuff a superhero-themed teddy bear – all to be donated to a deserving child. To top things off, each team will also make a custom superhero cape for the lucky recipients of this powerful donation. At the end of the indoor corporate team building event, teams will participate in a Superhero Showdown as they ride their Green Machines to victory!
This SUPER indoor corporate team building program is the perfect way for your group to help others in need while also having a great time and enjoying valuable team building benefits. You'll MARVEL at the experience of creating strategies and participating in a creative outlet as you share the energy and fun of solving problems with your team. Tap into your inner HERO with this unique indoor corporate team building program that will keep everyone mentally stimulated while simultaneously providing a sense of purpose. With Everyday Superheroes, you have the POWER to give your team the chance to give back and gain so much more in the process.
Rave Reviews From Clients
Everything went very well with our Do Good Bus. Michael was great, very friendly and really fun to have around.
Founders Brewing Co.
Ben and his team were fantastic yesterday! Thank you so very much for everything!
VCA Animal Hospital

The hunt was a huge success!! Even this skeptical crowd of mobile app building designers and engineers were pleasantly surprised with the very cool smartphone application and everyone had a really great time! Michael and his team did a terrific job facilitating and the whole event went very smoothly.
Pandora
WOW! What an incredible time we had with Team Bonding last week at our All Hands event! Your team was phenomenal, and with the leadership and charisma of Scott, pulled off keeping the attentions of a very lively crowd!
Capital One

The event was perfect !!!!! Your staff were amazing and engaging. We absolutely loved the activities building up to the Teddy Bear Build. Beyond our expectations.
Boston Scientific

The feedback has been nothing but positive. I received several unsolicited comments from many people who could not say enough great things about the program and the facilitators. It was definitely a success!
Liberty Mutual Insurance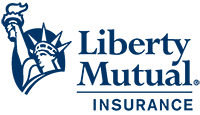 Contact us to tailor this event to your unique needs.
Even with all of the packaged event options we offer, you may need something different. Maybe a special conference theme, favorite management book, ideal training model or a unique set of learning outcomes… We can help.