VR empowers teams and organizations through virtual reality powered team building, skills training, and simulated experience. The Infinite Loop is the world's first team building activity with virtual reality technology
Space Requirement
This is an indoor activity so we will need a large, private function space with a round table for each team, as well as a large rectangular table at the front of the room for event materials. Chairs for each participant are necessary as well. If the group is larger than 50 people we will also need a microphone and speaker setup.
Ideal For
This event is perfect for groups looking to:
Highlight continuous improvement
Improve real-time communication
Collaborate problem-solving
Risk & Reward Management
Focus on leadership & empathy
Tailoring
The Infinite Loop is available worldwide and customized elements, such as logos on virtual objects, can be introduced for example for companies introducing a new product at a sales meeting, or for associations looking for sponsorship opportunities.
Event Description
Looking to technologically spice things up for your next meeting?  You now have the answer you've been looking for—Infinite Loop, a virtual-reality technology that turns meetings into an opportunity for experiential learning.  The Infinite Loop is a simulation, and role-playing, virtual reality video game. A team of players exchange roles in the real world to save a young man trapped in the virtual world.
Teams are supplied with a single VR headset that one team member at a time can use to 'visit' the virtual world. Here, they need to describe their surroundings for other team members to try their best to solve the real-world puzzles, unlock the series of doors and release the trapped player from his virtual prison.
An electronic leaderboard encourages competition and the fast pace and entertaining challenges make it fun. The game's objective is to create competition between teams, with the main screen showcasing the evolution of multiple teams in one game session.
The more precise the player in the virtual world is in describing the problem, the faster their teammates in the real world will find the solution. The Infinite Loop is a versatile and powerful event that provides continuous feedback and improvement for teams which helps them solve problems in more efficient ways.
Rave Reviews From Clients
Our event this past Tuesday went really well. Danny and Amanda were good facilitators. Our teams had a blast with the VR. Very successful!
Omnicell
"Great to hear from you. Kevin & Team were excellent and our group really enjoyed the activity! The feedback so far has been that they wished they had more time to complete the challenge. But glad that one team finished in the shortened time span, and that the rest of the teams felt the activity to be worthwhile!  I have even received a few inquiries from managers looking to do the same activity with their direct teams, and have shared your info. It was a pleasure working with you!
Comcast
"We were really pleased with the experience! The leaders were great and engaging the participants and they were well organized. We needed to start early and they made it happen last minute with ease. Our group really enjoyed the actual activity – it was fun and challenging!"
Eurest
Our Charity Bike Build donation event was a huge success. Matt and his team handled everything beautifully, and our group had a ton of fun. I heard nothing but positive comments afterwards. We will definitely recommend you to our colleagues.
Genentech

Amazing! The event was a HUGE success! Everything was perfect – the participants thoroughly enjoyed themselves. I can't say enough about how well it went. The word is already flying around the office about the success of the program and we already have another group thinking about using this program for an event of their own!
Kronos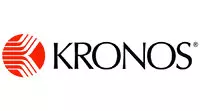 Everything went very well with our Do Good Bus. Michael was great, very friendly and really fun to have around.
Founders Brewing Co.
Contact us to tailor this event to your unique needs.
Even with all of the packaged event options we offer, you may need something different. Maybe a special conference theme, favorite management book, ideal training model or a unique set of learning outcomes… We can help.