Haunted House Virtual Escape Room
This Virtual Haunted House Escape Room is full of fun and engaging escape room challenges specifically designed to enhance teamwork. Happy ghost hunting!
Request A Quote
Event Overview
Is Your Team Brave Enough?
Night is falling. The path at your feet wanders into dark woods. In the distance is the glow of a house. Eerie hypnotic music drifts from the basement into the heavens. As you approach, the gate swings open and the door creaks wide beckoning you inside. Your group steps over the threshold and the door slams shut. You are trapped inside. You discover that one of your team members can communicate with the dead. This is your team's Ghost Whisperer who is cursed with three ghoulish quests by the ghosts and malevolent spirits of each room. A candle flickers. The clock is ticking. Command courage to let your eyes wander the depths of each room searching for the clues that will guide your Ghost Whisperer to solve the mysteries, releasing you all to the next room and ultimately to Escape the Haunted House together alive!
How it works
Lead by your professional facilitator, teams of four or five people compete against each other, solving cryptic clues and completing hilarious photo challenges to be the first to escape the virtual haunted house. Playable on any mobile device in any location via our app, each team selects a player to be their 'Ghost Whisperer'. The rest of the team, or 'Investigators', must guide their Whisperer to solve the clues – and complete three ghoulish mental and creative challenges – to escape each of the rooms in the house. Your teams have just 90 minutes to work together to escape all six rooms in the haunted house – and the one with the most points that breaks the final code wins!
Prepare for a Gh'oul Time!
This Haunted House has been specifically designed around developing an attitude of courage in a team. The gameplay drives teams to work together valuing and celebrating each person's ideas, actively listening, and nurturing discussion. As team trust builds, participants learn to shrug off a fear of failure, take the courage to speak up, and communicate their ideas with clarity. Through trust, self-belief, and courage teams will discover the successes that collaborative deductive reasoning can bring.
When excitement and anxiety come into play, practicality and logical thinking can become skewed. Teams that keep a cool head will be able to think rationally under pressure and employ problem-solving skills together. The infectious and fun escape room style challenges and engaging theme bring a fresh perspective to working as a team. This is their chance to engage with their teammates in a new and informal way.
By gamifying the critical components of courageous teamwork, Haunted House Virtual Escape Room will become a memorable shared experience for your team to draw on long after the activity is over.
Escape this Virtual House of Ghostly Fun
Space Requirement
By utilizing technology and their team building expertise, TeamBonding's new virtual team building programs are allowing companies to bring their staff together despite being apart. This virtual event will be primarily facilitated through zoom.
Ideal For
Collective courage
Effective communication
Exploring team dynamics
Collaborative decision making
Tailoring
Check with our amazing event planners and facilitators to see how this event can be tailored for your team!
"The event was great yesterday, thank you and your team. "
CSULB upward bound
Professional and really engaged with our team! Looked like your chefs love what they do. You can see it and feel it! Our mission and goal were achieved!
Hy Cite

Everything went very well with our Do Good Bus. Michael was great, very friendly and really fun to have around.
Founders Brewing Co.
"It was an amazing day… and the team really enjoyed Tools for Schools. It meant a lot to them to help children in the community. There were many teary eyes, including mine!"
IBM
Our client and the guests LOVED the activity. Paul did an amazing job keeping everyone engaged and entertained.
Corinthian Events
Today was an awesome event! Our employees loved it! Paul was amazing! Thank you very much for the organized chaos! C'mon Down - Love it!"
LPSI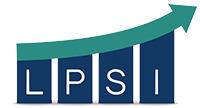 Other activities you may like.
Contact us to tailor this event to your unique needs.
Even with all of the packaged event options we offer, you may need something different. Maybe a special conference theme, favorite management book, ideal training model or a unique set of learning outcomes… We can help.