Holiday Cookie & Cupcake Decorating
Seasonal
Coming Back Fall 2021
Make your virtual office sweet! With our Cookie & Cupcake Decorating program, you'll have kits directly shipped to your door for a fun-filled virtual decorating experience you'll never forget. Don't worry about baking –  you'll have everything you need to start decorating right out of the box. Choose any holiday theme, or even a birthday theme, and your host will guide you and your team through a unique virtual team building event.
Request A Quote
Sweet and easy with no baking, minimal mess, and delicious results every time.
Gather your team and for a unique team building event decorating at home with a complete cookie or cupcake decorating kit. Kits are shipped to the participants and include fresh-baked, ready-to-decorate cookies or cupcakes, pre-filled piping bags of real buttercream frosting in multiple colors, assorted piping tips, a variety of sprinkles, and edible sugar decorations cupcake toppers.
All of our kits are made with fresh baked goods and real buttercream!
Each Decorating Kit Includes:
Ready-to-decorate choice of 12 Baked Sugar Cookies or 12 Cupcakes
5 Pre-filled Professional Piping Bags with made from scratch buttercream.
Interchangeable professional decorating tips.
An assortment of sprinkles, sugar pressed decorations to match the theme.
No Bake - Just Decorate!
Space Requirement
This event is primarily facilitated through zoom, and each participant will need a designated space to decorate their cupcakes or cookies.
Ideal For
Festive but non-denominational holiday celebrations
Creative and fun team building experience
Culinary design challenges
Delicious and beautiful finished products
A perfect event for your company holiday party, either as a stand-alone or add-on event.
Tailoring
Choose from a variety of different themed kits to coordinate with your team's holiday party. To customize, we can add to the kits, or change up candy or other decorations.
Cookie & Cupcake Decorating Kits
We hope you enjoy this sweet list for this season's kit options. Each kit includes your choice of ready-to-decorate cookies or cupcakes, colored buttercream frosting in pre-fill piping bags, decorating tips, sprinkles, and toppers. Can't find what you have in mind? Ask us. We have endless variations!
(Actual colors of sprinkles and decorations may vary based on availability. We will substitute according to the theme chosen.)
Amazing! The event was a HUGE success! Everything was perfect – the participants thoroughly enjoyed themselves. I can't say enough about how well it went. The word is already flying around the office about the success of the program and we already have another group thinking about using this program for an event of their own!
Kronos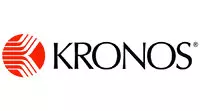 I have to say Kevin was absolutely OUTSTANDING. He is truly gifted in his presentation, engagement of the people, he's funny and everyone just raved over him—top notch!
Sanofi
I heard only great things about the Art Heist! Everyone was interacting and working together. Seemed really into it and having fun!!
Mohegan Sun
WOW! What an incredible time we had with Team Bonding last week at our All Hands event! Your team was phenomenal, and with the leadership and charisma of Scott, pulled off keeping the attentions of a very lively crowd!
Capital One

"Excellent show! The actors were fun and interacted well with your company. We will definitely recommend to others. I enjoyed hearing that co-worker laughter!"
American Express
Our client and the guests LOVED the activity. Paul did an amazing job keeping everyone engaged and entertained.
Corinthian Events
Other activities you may like.
Contact us to tailor this event to your unique needs.
Even with all of the packaged event options we offer, you may need something different. Maybe a special conference theme, favorite management book, ideal training model or a unique set of learning outcomes… We can help.