Take on the ultimate team challenge as your group learns how to make this New England classic. Get ready for chowder: fish, clam, or corn. Work with your team to conjure up some delicious chowder, together!
Time Needed
1.5 – 2.5 hours
Space Requirement
20 sq ft per participant is a good guide. Each team will need a table large enough to accommodate a portable stove, ingredient prepping, and creation of a marketing strategy. Very large events can be done in a ballroom or outdoors if weather permits.
Ideal For
Team retreats
Conferences and celebrations
Annual meetings
Event Description
Attention chowder aficionados: you're in for a seriously enjoyable culinary team building experience. At the Wicked Good Chowda team building cook off program, get ready to eat your fill of delicious chowder. TeamBonding will bring all the groceries you need for a tasty team building event.
Working in happy, hilarious teams, participants will turn cartons of cream, butter, onions, corn, potatoes, raw eggs, fish or clams into cauldrons of prize worthy chowder.
Forget about calories, fat and cholesterol! We're creating chowderous works of art here, attempting to bring rapture to the lips of each and every judge – did we mention there will be judges? This is, after all, a competition. What team will capture the highest accolades? Who gets the best marks for working as a team? Answer these questions and more as you give your group an uplifting break from the day-to-day grind.
Engage your inner Bostonian and get cooking!
Rave Reviews From Clients
The Chowdah Cook-off went very well… it was a huge success and everyone really enjoyed it!
Campbell's
It was a great time. I have only received positive feedback from my team which is a rare thing. Please let Stuart know we loved it.
TCR2 Therapeutics

Professional and really engaged with our team! Looked like your chefs love what they do. You can see it and feel it! Our mission and goal were achieved!
Hy Cite

We had a great time and I received a lot of positive feedback from the team. They were surprised, had fun and enjoyed participating in multiple activities. Michael was amazing!
Ariat
Our client and the guests LOVED the activity. Paul did an amazing job keeping everyone engaged and entertained.
Corinthian Events
Amazing! The event was a HUGE success! Everything was perfect – the participants thoroughly enjoyed themselves. I can't say enough about how well it went. The word is already flying around the office about the success of the program and we already have another group thinking about using this program for an event of their own!
Kronos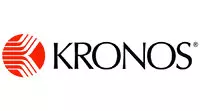 Contact us to tailor this event to your unique needs.
Even with all of the packaged event options we offer, you may need something different. Maybe a special conference theme, favorite management book, ideal training model or a unique set of learning outcomes… We can help.