This culinary team building program is the perfect choice for a casual 'let down your hair' atmosphere, allowing team members to relax and socialize while sampling many mouth-watering appetizers prepared using local, seasonal fresh ingredients. These may be either hot or cold, or a combination of both.
Time Needed
2 – 3 hours including debrief
Space Requirement
This event calls for 30 sq ft of space per participant. Our approach allows us to come to your favorite hotel, conference center, winery or auditorium, allowing for easy planning.
Ideal For
Annual events
Multi-day meetings
Retreats
Tailoring
As with all TeamBonding events, we are happy to
customize this event to your company's needs.
Event Description
If you are looking for a culinary group building activity that is like our other great culinary programs, but a bit shorter in duration, you'll love The Great Appetizer Challenge. Your group will tour the world by preparing hors d'oeuvres from every corner of the globe.
As with all our Recipe For Success culinary team building events, there will be many challenges to meet along the way that will require a high level of communication and collaboration to be successful. Through the use of food preparation, your team will realize their high potential and understand themselves better collectively as a team.
Once completed, all of the tempting creations will be showcased on a grand buffet for all participants to share and enjoy. The judges will select a champion based on taste, presentation, teamwork, and leadership.
Rave Reviews From Clients
I can say without qualification that the Appetizer Challenge was a huge success! Despite the tight space for 10 stations, everyone enjoyed it, and the finished product was quite good. We had a lot of fun with the competitive challenge!
Pfizer
Our Charity Bike Build donation event was a huge success. Matt and his team handled everything beautifully, and our group had a ton of fun. I heard nothing but positive comments afterwards. We will definitely recommend you to our colleagues.
Genentech

Today was an awesome event! Our employees loved it! Paul was amazing! Thank you very much for the organized chaos! C'mon Down - Love it!"
LPSI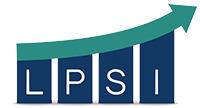 WOW! What an incredible time we had with Team Bonding last week at our All Hands event! Your team was phenomenal, and with the leadership and charisma of Scott, pulled off keeping the attentions of a very lively crowd!
Capital One

It was a great time. I have only received positive feedback from my team which is a rare thing. Please let Stuart know we loved it.
TCR2 Therapeutics

Ben and his team were fantastic yesterday! Thank you so very much for everything!
VCA Animal Hospital

Contact us to tailor this event to your unique needs.
Even with all of the packaged event options we offer, you may need something different. Maybe a special conference theme, favorite management book, ideal training model or a unique set of learning outcomes… We can help.