The Ultimate Pizza Challenge
Now this delectable dish also provides the perfect vehicle for a fun, festive and delicious hands-on team building experience. Communications? Teamwork? Leadership skills? We serve 'em up fresh daily. After everyone gets to sample each unique pizza, one team will be crowned pizza champions.
Request A Quote
Event Overview
Teams create their very own pizzas from scratch
It's official: pizza is the single most popular food in all the world. There are a million ways to make it and almost as many ways to enjoy it. Now this delectable dish also provides the perfect vehicle for a fun, festive and delicious hands-on pizza-making competition. The Ultimate Pizza Challenge program teaches communication and leadership skills.
The chef/facilitators divide everyone into groups as you ease into two or three hours of friendly competition.  As always, creativity and originality are essential ingredients for the Ultimate Pizza Team Building Challenge! After everyone gets to sample each unique pizza, one team will be crowned champions of the pizza making game.
After a long day of meetings, imagine your teams making pizza together and improving their group skills. Whether your taste buds lean toward Chicago, New York or Sicily, or even something as adventurous as sushi pizza, everyone will come away smiling (and full). And the newfound team building skills will start paying dividends back in the workplace from day one.
Event Details
Space Requirement
30 sq. ft. per person. Our culinary program director will contact your venue to handle all details of room layout and set-up.
Ideal For
New project kickoffs
Memorable meal breaks during a conference
Pull a new team together after reorganization
Tailoring
*Every program we offer can be tailored. You will work with your dedicated, in-house Event Planner to tailor the program to meet your goals and desired outcomes.
I actually just had a call with management yesterday morning and they stated that they loved the ultimate pizza challenge and that it was awesome! They said everyone was engaged and having fun and that your staff was great! The pizza challenge was definitely a success and something they would be looking forward to doing again. Thanks so much to you and your staff for making this a great experience for our participants and we definitely look forward to working with you and your team again.
Robert Half International
Our Charity Bike Build donation event was a huge success. Matt and his team handled everything beautifully, and our group had a ton of fun. I heard nothing but positive comments afterwards. We will definitely recommend you to our colleagues.
Genentech

"Excellent show! The actors were fun and interacted well with your company. We will definitely recommend to others. I enjoyed hearing that co-worker laughter!"
American Express
We had a great time and I received a lot of positive feedback from the team. They were surprised, had fun and enjoyed participating in multiple activities. Michael was amazing!
Ariat
Just wanted to let you know that activity was a huge hit! Deric and the team did an amazing job…Very well done.
Sodexo
Today was an awesome event! Our employees loved it! Paul was amazing! Thank you very much for the organized chaos! C'mon Down - Love it!"
LPSI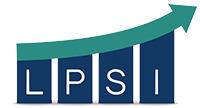 Other activities you may like.
Contact us to tailor this event to your unique needs.
Even with all of the packaged event options we offer, you may need something different. Maybe a special conference theme, favorite management book, ideal training model or a unique set of learning outcomes… We can help.