Salsa Showdown
Turn your team into Southwestern chefs! Your goal will be to create a delicious award winning salsa, from scratch. Work against the clock to create and market your unique salsa creation and try to please the panel of judges.
Request A Quote
Event Overview
Experience the Sights, Sounds, and flavors of Mexico!
In this cooking team building activity, your group will be divided into small teams. Each team will be challenged with creating the best tasting salsa from scratch and deciding on which ingredients to use. Which recipe will your team use to build their culinary masterpiece?
Teams will have their own designated table with a pot, spoons, knives, cutting boards, aprons, markers and utensils. They will work against the clock, and each other, to create their salsa and then market it to the rest of the crowd.
It's a hot cooking team building challenge where team members will also create team chants and design aprons that showcase their salsa "brand." In the center of the room will be a spice table and vegetable marketplace.
This gastronomical group cooking class combines creativity with culinary skill as teams work together to win over the taste buds of the judges. Prizes will be awarded on creativity, presentation and taste. The tone of your Salsa Showdown will be set as teams come into the ballroom or meeting site, to the beat of Latin music.
For extra pep, you can add a Wine Tasting Team Building Challenge to this event. Along with making the best salsa they can make, teams will also have to whip a tasty batch of sangria.
Event Details
Space Requirement
This can be indoors or outdoors – your office building, a ballroom or conference room. We recommend 20 sq ft per participant.
Ideal For
Conferences
Retreats
Receptions before dinner
Tailoring
Looking to amp up this culinary experience? Add to this mouth-watering tasty dish by whipping up a tasty batch of sangria too!
"Excellent show! The actors were fun and interacted well with your company. We will definitely recommend to others. I enjoyed hearing that co-worker laughter!"
American Express
I have to say Kevin was absolutely OUTSTANDING. He is truly gifted in his presentation, engagement of the people, he's funny and everyone just raved over him—top notch!
Sanofi
The hunt was a huge success!! Even this skeptical crowd of mobile app building designers and engineers were pleasantly surprised with the very cool smartphone application and everyone had a really great time! Michael and his team did a terrific job facilitating and the whole event went very smoothly.
Pandora
Amazing! The event was a HUGE success! Everything was perfect – the participants thoroughly enjoyed themselves. I can't say enough about how well it went. The word is already flying around the office about the success of the program and we already have another group thinking about using this program for an event of their own!
Kronos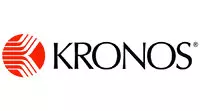 It was a great time. I have only received positive feedback from my team which is a rare thing. Please let Stuart know we loved it.
TCR2 Therapeutics

I heard only great things about the Art Heist! Everyone was interacting and working together. Seemed really into it and having fun!!
Mohegan Sun
Other activities you may like.
Contact us to tailor this event to your unique needs.
Even with all of the packaged event options we offer, you may need something different. Maybe a special conference theme, favorite management book, ideal training model or a unique set of learning outcomes… We can help.