In Peak Performance, teams must manage resources and monitor conditions as they instruct their guides up to the summit of Mount Everest and back to the basecamp over a 20-day expedition. It's an emotionally gripping experiential learning tool which has been designed to change people's understanding of and attitude towards many aspects of business and life. Research shows that gamification methodology enables participants to experience learning in less time and with longer-lasting results through the use of engaging themes, tactile components, and relevant links to their business environment. This program incorporates all of these principles into a fun and thrilling mountain climbing game that challenges participants both mentally and physically.
Space Requirement
This is an indoor activity so we will need a large, private function space with a round table for each team, as well as 4 large rectangular tables at the front of the room for challenge materials. Chairs for each participant are required. A large screen and projector with an HDMI connection are necessary, and if the group is larger than 50 people we will also need a microphone and speaker setup.
Ideal For
This event is perfect for groups looking to:
Emphasize strategy & decision making
Improve project management skills
Manage risks as a team
Focus on planning versus action
Tailoring
As with all TeamBonding events, we are happy to customize this event by incorporating your company message into the introduction and debrief.
Event Description
In Peak Performance, teams embark on a 20-day expedition to guide their clients up to the top of Mount Everest and then safely back down to basecamp. They must make swift, yet intelligent decisions and successfully complete a series of physical challenges if they want to outwit the other teams and win.
Due to the complexity of the game and the number of variables involved, each team member must take on an individual role and effectively communicate their unique information to the group. After strategizing together, they must decide on how they will move up the mountain each day. A range of factors should be taken into consideration including client fitness levels, weather conditions, strategic routes to the summit, air pressure acclimatization, and use of oxygen.
Key information is delivered via game tablets on each day of the expedition and teams must use it to decide on what their guide will need to carry – tents, oxygen or clients. Clients gain points for their team as they move higher up the mountain peak, but if they do not take adequate supplies they risk dire consequences. And as space is limited in each height zone, teams who procrastinate may be locked into a less ideal path or even unable to move!
Along the way, teams will also compete in a series of physical challenges such as a timed pop-up tent setup, a sleeping bag stuffing contest, and a freeze-dried food taste test. They even have to make a team flag and dress up in arctic gear to stage a photo on the summit! The team with the most points at the end is declared the winner.
Following the team building experience, participants use reflective observation to identify what occurred during the exercise. They are then invited to parallel these observations to real-life circumstances and in doing so participants are able to make permanent, effective changes in their behavior.
Rave Reviews From Clients
"We wanted an activity that would give a sense of competition, an opportunity for fast thinking, resilience, teamwork and provide our team with a bit of entertainment along the way. Our team were engaged. The Peak Performance results lasted back at work with team members taking the skills they learned back to the office."
Artisan Recruitment
It was a great time. I have only received positive feedback from my team which is a rare thing. Please let Stuart know we loved it.
TCR2 Therapeutics

Amazing! The event was a HUGE success! Everything was perfect – the participants thoroughly enjoyed themselves. I can't say enough about how well it went. The word is already flying around the office about the success of the program and we already have another group thinking about using this program for an event of their own!
Kronos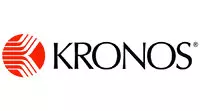 "It was an amazing day… and the team really enjoyed Tools for Schools. It meant a lot to them to help children in the community. There were many teary eyes, including mine!"
IBM
I have to say Kevin was absolutely OUTSTANDING. He is truly gifted in his presentation, engagement of the people, he's funny and everyone just raved over him—top notch!
Sanofi
Our client and the guests LOVED the activity. Paul did an amazing job keeping everyone engaged and entertained.
Corinthian Events
Contact us to tailor this event to your unique needs.
Even with all of the packaged event options we offer, you may need something different. Maybe a special conference theme, favorite management book, ideal training model or a unique set of learning outcomes… We can help.