The Nexus Speed Networking event is comprised of a series of fun, challenging activities combined with interactive get-to-know-you discussions designed to promote camaraderie and enhance relationships!
Space Requirement
Flexible.  It can be done standing in a crowd, them getting out of existing meeting seating, in a bar, around cocktail tables / whatever really?
Ideal For
Explore Team Roles and Diversity
Improve Execution
Enhance Fun and Motivation
Improve Communication
Networking
Re-Enforce Conference Content
Tailoring
TeamBonding has a number of events and approaches that are designed to accelerate networking between people at meetings and off-sites whether staff, leaders or clients (or all three).​
Event Description
Nexus is a high-energy speed networking event that's sure to get people meeting, chatting and exchanging all sorts of unusual insights and facts about their own life, their company and other tailored information that you would like to know and share.
The networking event game begins when a locked device is produced, containing the key to who and where in the room their team will be, along with a novel 'human treasure hunt' to complete. Teams progressively unlock the giant puzzle, finding out who's who and where their team is to win as individuals and as a team.
Relatively quick at 30-40 minutes long, our network activity icebreaker is a prime example of effectively accelerated networking, getting to know people through fun and interaction, while also involving teamwork and plenty laughs along the way.
Rave Reviews From Clients
Our Charity Bike Build donation event was a huge success. Matt and his team handled everything beautifully, and our group had a ton of fun. I heard nothing but positive comments afterwards. We will definitely recommend you to our colleagues.
Genentech

Ben and his team were fantastic yesterday! Thank you so very much for everything!
VCA Animal Hospital

"It was an amazing day… and the team really enjoyed Tools for Schools. It meant a lot to them to help children in the community. There were many teary eyes, including mine!"
IBM
Today was an awesome event! Our employees loved it! Paul was amazing! Thank you very much for the organized chaos! C'mon Down - Love it!"
LPSI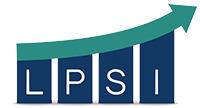 "Excellent show! The actors were fun and interacted well with your company. We will definitely recommend to others. I enjoyed hearing that co-worker laughter!"
American Express
Just wanted to let you know that activity was a huge hit! Deric and the team did an amazing job…Very well done.
Sodexo
Contact us to tailor this event to your unique needs.
Even with all of the packaged event options we offer, you may need something different. Maybe a special conference theme, favorite management book, ideal training model or a unique set of learning outcomes… We can help.