Tulsa
team building activities.
Tulsa is a diverse city with many arts, cultural, fine dining and recreational venues that are perfect for hosting team building events, programs and activities.
We can plan an exciting team building event for your group at a Tulsa venue of your choice — a fun, bonding experience that will make a lasting impression on your colleagues and on your company.
Top 18 team building events in Tulsa.
In-person events in Tulsa.
Chosen By:










Amazing! The event was a HUGE success! Everything was perfect – the participants thoroughly enjoyed themselves. I can't say enough about how well it went. The word is already flying around the office about the success of the program and we already have another group thinking about using this program for an event of their own!
Kronos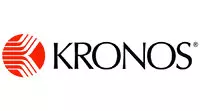 Sign up for tips on crafting the perfect team.
Less drama? Greater productivity and job satisfaction? Yes, you really can make an impact, and TeamBonding is here to help. Subscribe to our blog for useful tips, tricks and insights.
More great content you might like.