Sand Sculpting
Team building in the sand is a great way to boost both the fun and morale of your group or corporate team.  We provide all the necessary equipment needed to turn the members of your group into accomplished sand sculptors. This includes shovels, tools, buckets, and plenty of encouragement.
Request A Quote
Event Overview
Challenge your team to collaboratively design sand sculptures that wow!
The Sand Sculpting active team building program is a fun way to be creative while working together to achieve success. You are given a short lesson on sand castle building including how to use the different tools that are provided. Employees are divided into teams. Each team competes in a series of outdoor team building challenges from sand-skiing to relay racing. You will then design towers and work in teams to build castles based on your teams designs.
Building sand castles requires planning, patience, unity and teamwork. Practicing these skills promotes team spirit as you work hard to design and build a masterpiece. Building a winning sand castle will require the combined efforts of each and every team member. The Sand Sculpting staff works with the teams throughout the active team building event helping to keep them on track and get real results.
Your team will be engaged and inspired by passion and experience, plus the fact that you learned how to build a sand sculpture.
Sand Sculpting with the Masters
Looking for an outdoor team building event with some extra flair? Sand Sculpting with the Masters is facilitated by a professional, sand sculptor who also creates a demonstration sculpture that includes features representative of your company. The demonstration piece often includes the company logo in exquisite detail. It is a perfect photo opportunity for the participants. Some companies have photographed and used the resulting images in print ads and for company souvenirs and posters.
Event Details
Space Requirement
An outdoor venue is required. The event does not need to be done on a beach, any large sand area can be used. However, access to water is important. A water hose can be used for this.
Ideal For
Challenges participants to be innovative and practical while executing under tight deadlines.
Affords learning opportunities via a tactile and interactive experience.
Creates a fun and spirited atmosphere.
"Dear Teambonding Staff, I wanted to extend a big thank you for all your help in planning this fun sand teambuilding event! The team really got creative with their sandcastles and had a fantastic time! Bob, you and your team were great on-site. We hope to replicate this event again with future clients. Wishing you all a great rest of your week."
Bonotel Exclusive Travel
"THANK YOU." You guys surpassed our expectations!! You were awesome. Thank you for providing such an entertaining day, everyone really enjoyed themselves.
Los Angeles World Airports
WOW! What an incredible time we had with Team Bonding last week at our All Hands event! Your team was phenomenal, and with the leadership and charisma of Scott, pulled off keeping the attentions of a very lively crowd!
Capital One

"Excellent show! The actors were fun and interacted well with your company. We will definitely recommend to others. I enjoyed hearing that co-worker laughter!"
American Express
Everything went very well with our Do Good Bus. Michael was great, very friendly and really fun to have around.
Founders Brewing Co.
Today was an awesome event! Our employees loved it! Paul was amazing! Thank you very much for the organized chaos! C'mon Down - Love it!"
LPSI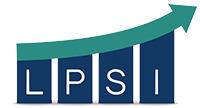 Other activities you may like.
Contact us to tailor this event to your unique needs.
Even with all of the packaged event options we offer, you may need something different. Maybe a special conference theme, favorite management book, ideal training model or a unique set of learning outcomes… We can help.