Play the Blues
Play the Blues Harmonica music team building is an excellent way to bring co-workers together and to connect passion, confidence and fun back to the workplace. This program has been designed for music-related team play and for people to achieve something fast that they never even thought possible.
Request A Quote
Event Overview
Learn to play the blues harmonica in just two hours!
Play the Blues Harmonica music team building is an excellent way to bring co-workers together and to connect passion, confidence, and fun back to the workplace.
Starting with the basics of how to hold the instrument correctly and breathe properly, your Playing The Blues harmonica facilitator, guides you all the way to playing with a convincing classic blues sound. Within minutes, everyone on your team will be playing a real blues song together. We even include the ancient bluesy secrets of bending notes, vibrato, vocal effects and more. The grand finale features your group as the stars: perform an original blues song that you've created, and even take home a recording of your performance captured on CD or Video!
Everyone is given a harmonica to play.
They learn the art of the harmonica with a master musician
Teams create their own band and find their magic and rhythm
Create a song with your team being the band!
This music-themed team building activity is specifically designed to help people realize that they can accomplish things they may not have been aware of or thought they could. It's an excellent way to bring co-workers together while injecting passion, confidence, and fun back to the workplace. Retro sunglasses and Blue Brothers hats optional.
As a souvenir of the session the team members get to take their harmonica home with them – these can be branded with your company logo or conference theme.
Play the Blues has been featured on NPR and in the MPI Magazine.
Event Details
Space Requirement
A room where participants can be seated in a semi-circle or theater style. Remember you will be making noise so please consider this when booking a venue. The House of Blues, Hard Rock Cafe or any music themed location makes a great venue for this program!
Ideal For
Energizing a conference
Exploring Excellence
Fun & Motivation
Networking
Strategy Communication
Team Dynamics
Tailoring
Lots of options for this program. Want glasses and hats? We got that. Want a book and play along CD by the creator of the program, we got that too! This could be the start of something big.
Please thank Lou and Duane for their help and support. They were wonderful and everyone really enjoyed the event. I will continue to promote this program to others as a wonderful team building/bonding activity. Many thanks.
Met Life
The activity went well. We really enjoyed it and thought it definitely lived up to its intended task (team bonding, fun, etc.) We look forward to the next team building activity, we will definitely use Team Bonding!
NORC National Organization For Research
It was a great time. I have only received positive feedback from my team which is a rare thing. Please let Stuart know we loved it.
TCR2 Therapeutics

Amazing! The event was a HUGE success! Everything was perfect – the participants thoroughly enjoyed themselves. I can't say enough about how well it went. The word is already flying around the office about the success of the program and we already have another group thinking about using this program for an event of their own!
Kronos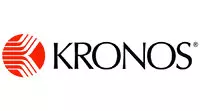 We had a great time and I received a lot of positive feedback from the team. They were surprised, had fun and enjoyed participating in multiple activities. Michael was amazing!
Ariat
The event was perfect !!!!! Your staff were amazing and engaging. We absolutely loved the activities building up to the Teddy Bear Build. Beyond our expectations.
Boston Scientific

Other activities you may like.
Contact us to tailor this event to your unique needs.
Even with all of the packaged event options we offer, you may need something different. Maybe a special conference theme, favorite management book, ideal training model or a unique set of learning outcomes… We can help.