Top 11 in-person, virtual & hybrid team building events in Toronto.
In-Person Events in Toronto
Virtual Events for Toronto
Hybrid Events for Toronto
Meet Your Toronto Team Building Expert
Hi, my name is Dustin Reason and I am your Toronto team building expert! I would love to help craft the perfect team building event for you and your company. If I can assist, please give me a call at 781-859-4398 or reach out via email at dustin@teambonding.com. If you prefer to schedule a call, click the button below to see my availability.
We would like to thank the TeamBonding crew for making this such a successful and wonderful event. The facilitators were so friendly, helpful and positive! Everyone that I spoke to had a great time and we really enjoyed getting to know each other and creating something for young patients. It was a fabulous way to kick off the first evening of our event! It was such a pleasure to work with you. I hope we will have other opportunities in the future.
Johnson & Johnson
The event was perfect !!!!! Your staff were amazing and engaging. We absolutely loved the activities building up to the Teddy Bear Build. Beyond our expectations.
Boston Scientific

Today was an awesome event! Our employees loved it! Paul was amazing! Thank you very much for the organized chaos! C'mon Down - Love it!"
LPSI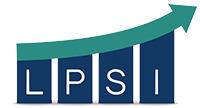 I heard only great things about the Art Heist! Everyone was interacting and working together. Seemed really into it and having fun!!
Mohegan Sun
Professional and really engaged with our team! Looked like your chefs love what they do. You can see it and feel it! Our mission and goal were achieved!
Hy Cite

We had a great time and I received a lot of positive feedback from the team. They were surprised, had fun and enjoyed participating in multiple activities. Michael was amazing!
Ariat
We can tailor all of our events to your needs & location.
If you're a team leader who's looking for better employee engagement, or you're a seasoned C-suite executive in search of leadership retreat activities, we can help make everything a lot easier. Contact us. We're happy to help.