The West region is diverse, with unique states, cities, towns and neighborhoods. California, Colorado, Oregon, Washington, Hawaii — all brimming with arts, cultural, fine dining and recreational venues that are perfect for team building events, programs and activities. We can plan an exciting team building event for your group at a location of your choice — a bonding experience that will make a lasting impression on your colleagues and on your company.
Top 9 Team Building Events In The West
All 100+ team building events are available near you. Below are our most popular.
Preferred Venues In The West
Great venues in The West to host your next TeamBonding event! You can also pick your own venue and many of our events can be hosted at your office or workplace.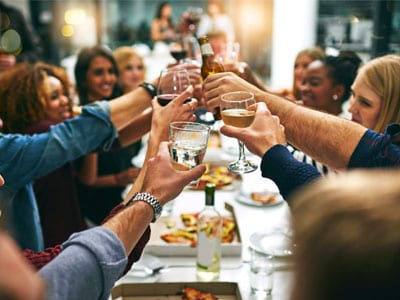 Save time & let us provided you with a curated selection of venues for your event.
Venue Concierge
Save valuable time and money by working with our Concierge Service the only complimentary venue sourcing service of its kind. Receive a curated selection of venues or caterers that fit your specific event criteria for any city across the country and even international destinations!
"I just wanted to take a moment to tell you how pleased we were with the In It to Win It program. It was a great success! I know that I was able to connect and form bonds with people on my team that I would not normally encounter on a daily basis and I believe that was the point of the whole exercise – To create bonds where there may not have been any, resulting in a stronger, more cohesive company. It really felt like the teams were working together and having a great time! Which brings me to our facilitator, Veronika. She was amazing! She was really able to get everybody in the spirit. She was fun and engaging, professional and a great leader. TeamBonding even chose three terrific women to assist her. We could not have been more pleased. Thank you for sending us such a fantastic team!"
R.D. Olson

Ben and his team were fantastic yesterday! Thank you so very much for everything!
VCA Animal Hospital

"It was an amazing day… and the team really enjoyed Tools for Schools. It meant a lot to them to help children in the community. There were many teary eyes, including mine!"
IBM
I heard only great things about the Art Heist! Everyone was interacting and working together. Seemed really into it and having fun!!
Mohegan Sun
Amazing! The event was a HUGE success! Everything was perfect – the participants thoroughly enjoyed themselves. I can't say enough about how well it went. The word is already flying around the office about the success of the program and we already have another group thinking about using this program for an event of their own!
Kronos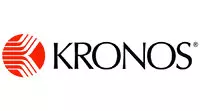 The event was perfect !!!!! Your staff were amazing and engaging. We absolutely loved the activities building up to the Teddy Bear Build. Beyond our expectations.
Boston Scientific

We can tailor all of our events to your needs & location.
If you're a team leader who's looking for better employee engagement, or you're a seasoned C-suite executive in search of leadership retreat activities, we can help make everything a lot easier. Contact us. We're happy to help.