With so many great cities, like LA and San Diego, you might forget that California also has mountains, desert, and beaches to play on. Venues throughout the state explore their terroir, from wine country in Napa to the snowy peaks at Tahoe. The year round temperate climate is perfect for an outdoor event, particularly where sporting activities are part of the plan!
TeamBonding offers team building events anywhere in California - we are where you are! Let our friendly, professional facilitators plan and deliver an exciting team building event for your group in the location and at the venue of your choice.
Team building events in California -- where work meets play.
Top 6 Team Building Events In California
All 100+ team building events are available near you. Below are our most popular.
Preferred Venues In California
Great venues in California to host your next TeamBonding event! You can also pick your own venue and many of our events can be hosted at your office or workplace.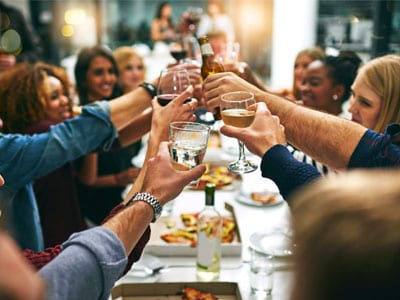 Save time & let us provided you with a curated selection of venues for your event.
Venue Concierge
Save valuable time and money by working with our Concierge Service the only complimentary venue sourcing service of its kind. Receive a curated selection of venues or caterers that fit your specific event criteria for any city across the country and even international destinations!
1646 Front Street, San Diego, California 92101, USA
We had a wonderful time. This team did an amazing job and the team really loved the activities.
Google
It was a very fun event for our group. Received many good feedbacks. Thanks for helping me set this up with such short notice!
Intel
We had so much fun making the doggie beds, chew toy and scratch pad and the one minute commercials were the best. It made our team closer and we appreciate it. We haven't laughed so much and had so much fun in a while as everyone has been so busy, so this was just the medicine we needed. The event was a complete success. Everyone LOVED the event and others at the company were asking for the information so that they too can do a charity event. And THANK YOU to Matt, Jennifer, Kristine and Lisa…they were absolutely wonderful. They totally made the event fun and we learned a lot about the Humane Society. Everyone is still talking about it today!
Gilead Sciences
Ben and his team were fantastic yesterday! Thank you so very much for everything!
VCA Animal Hospital

"It was an amazing day… and the team really enjoyed Tools for Schools. It meant a lot to them to help children in the community. There were many teary eyes, including mine!"
IBM
The feedback has been nothing but positive. I received several unsolicited comments from many people who could not say enough great things about the program and the facilitators. It was definitely a success!
Liberty Mutual Insurance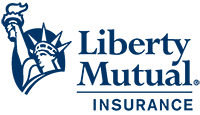 We can tailor all of our events to your needs & location.
If you're a team leader who's looking for better employee engagement, or you're a seasoned C-suite executive in search of leadership retreat activities, we can help make everything a lot easier. Contact us. We're happy to help.