Ice Sculpting – Anchorage
The folks who live in Alaska are no strangers to ice. Venture into the world of team building in Anchorage, where the ice that is so much a fact of life becomes a tool for personal growth.
It's easy to get involved
Teams are given a block of ice, sculpting tools, safety equipment and training, instructions and a carving demonstration. Based on a theme provided, participants first decide on an image, then they sketch and set the design using chisels, then they chip and remove unneeded ice which results in a cookie cutter-like version of the image they had, then they shape and smooth and add small design elements. They also work together to come up with an entertaining presentation. An instructor will work with each team, providing assistance where needed, and helping ensure everyone finishes on time. There's a degree of fun competition between teams, so participants are even more inclined to contribute and get involved.
The result: A lasting feeling of accomplishment
Ice Sculpting is the perfect team building event for both small and large groups of coworkers that may not work alongside each other on a regular basis. It's designed to help build stronger working relationships, and given that the average person has never participated in an ice sculpting activity, the challenge forces team members to work outside of their comfort zones. Teams work together to make decisions and do the physical work, and as a result there's a lasting feeling of accomplishment. Participants quickly learn they have creative and artistic skills they may not have been aware of, especially when collaborating as a team.
Great Locations For This Event
Address:
500 W 3rd Ave, Anchorage, AK 99501, USA

The Hilton, Anchorage Alaska
907.272.7411
The Hilton Anchorage offers more than 15 stunning meeting rooms, on-site catering, and professional event staff. Treat your guests to true team building surrounded by Alaskan Hospitality.
Our Charity Bike Build donation event was a huge success. Matt and his team handled everything beautifully, and our group had a ton of fun. I heard nothing but positive comments afterwards. We will definitely recommend you to our colleagues.
Genentech

"Excellent show! The actors were fun and interacted well with your company. We will definitely recommend to others. I enjoyed hearing that co-worker laughter!"
American Express
"It was an amazing day… and the team really enjoyed Tools for Schools. It meant a lot to them to help children in the community. There were many teary eyes, including mine!"
IBM
Amazing! The event was a HUGE success! Everything was perfect – the participants thoroughly enjoyed themselves. I can't say enough about how well it went. The word is already flying around the office about the success of the program and we already have another group thinking about using this program for an event of their own!
Kronos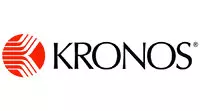 The hunt was a huge success!! Even this skeptical crowd of mobile app building designers and engineers were pleasantly surprised with the very cool smartphone application and everyone had a really great time! Michael and his team did a terrific job facilitating and the whole event went very smoothly.
Pandora
Contact us to tailor this event to your unique needs.
Even with all of the packaged event options we offer, you may need something different. Maybe a special conference theme, favorite management book, ideal training model or a unique set of learning outcomes… We can help.