Top 7 Team Building Events In Vancouver
Diverse cultures and a wonderfully inclusive city. Theatre, dance and film festivals, museums, music and nightlife. "Hollywood North" is the perfect place for hosting team building activities that'll help your staff bond and build lasting relationships.
A mild climate and proximity to oceans and mountains and parks and beaches, and a vibrant downtown culture makes Vancouver one of our favourite places to host team building events.
Meet Your Vancouver Team Building Expert
Hi, my name is Dustin Reason and I am your Vancouver team building expert! I would love to help craft the perfect team building event for you and your company. If I can assist, please give me a call at (415) 675-8031 or reach out via email at dustin@teambonding.com. If you prefer to schedule a call, click the button below to see my availability.
The hunt was a huge success!! Even this skeptical crowd of mobile app building designers and engineers were pleasantly surprised with the very cool smartphone application and everyone had a really great time! Michael and his team did a terrific job facilitating and the whole event went very smoothly.
Pandora
Our client and the guests LOVED the activity. Paul did an amazing job keeping everyone engaged and entertained.
Corinthian Events
WOW! What an incredible time we had with Team Bonding last week at our All Hands event! Your team was phenomenal, and with the leadership and charisma of Scott, pulled off keeping the attentions of a very lively crowd!
Capital One

I have to say Kevin was absolutely OUTSTANDING. He is truly gifted in his presentation, engagement of the people, he's funny and everyone just raved over him—top notch!
Sanofi
Amazing! The event was a HUGE success! Everything was perfect – the participants thoroughly enjoyed themselves. I can't say enough about how well it went. The word is already flying around the office about the success of the program and we already have another group thinking about using this program for an event of their own!
Kronos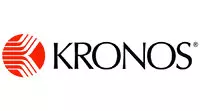 Professional and really engaged with our team! Looked like your chefs love what they do. You can see it and feel it! Our mission and goal were achieved!
Hy Cite

We can tailor all of our events to your needs & location.
If you're a team leader who's looking for better employee engagement, or you're a seasoned C-suite executive in search of leadership retreat activities, we can help make everything a lot easier. Contact us. We're happy to help.