Vancouver
team building activities.
Diverse cultures and a wonderfully inclusive city. Theatre, dance and film festivals, museums, music and nightlife. "Hollywood North" is the perfect place for hosting team building activities that'll help your staff bond and build lasting relationships.
A mild climate and proximity to oceans and mountains and parks and beaches, and a vibrant downtown culture makes Vancouver one of our favourite places to host team building events.
Top 16 team building events in Vancouver.
In-person events in Vancouver.
Virtual events in Vancouver.
Chosen By:










Today was an awesome event! Our employees loved it! Paul was amazing! Thank you very much for the organized chaos! C'mon Down - Love it!"
LPSI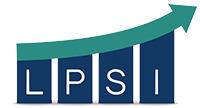 Sign up for tips on crafting the perfect team.
Less drama? Greater productivity and job satisfaction? Yes, you really can make an impact, and TeamBonding is here to help. Subscribe to our blog for useful tips, tricks and insights.
More great content you might like.