Florida's other name—the Sunshine State—says it all. From beaches and theme parks, to elegant coastal areas in Key West and Miami, there is a venue for every team building need. Whether on the Atlantic side, or along the gulf of Mexico, there are indoor and outdoor opportunities to build events that will be remembered, along with a few extracurricular adventures.
TeamBonding offers team building events anywhere in Florida - we are where you are! Let our friendly, professional facilitators plan and deliver an exciting team building event for your group in the location and at the venue of your choice.
Team building events in Florida -- where work meets play.
Top 5 Team Building Events In Florida
All 100+ team building events are available near you. Below are our most popular.
I wanted to thank you again for thinking of us not once but twice for the care packages. I know these boxes will brighten the soldiers holidays! Your coworkers are great, by the way. You work with a great team. Thanks again for everything!
Florida National Guard Family Programs
Ben and his team were fantastic yesterday! Thank you so very much for everything!
VCA Animal Hospital

"Excellent show! The actors were fun and interacted well with your company. We will definitely recommend to others. I enjoyed hearing that co-worker laughter!"
American Express
Our client and the guests LOVED the activity. Paul did an amazing job keeping everyone engaged and entertained.
Corinthian Events
I heard only great things about the Art Heist! Everyone was interacting and working together. Seemed really into it and having fun!!
Mohegan Sun
The feedback has been nothing but positive. I received several unsolicited comments from many people who could not say enough great things about the program and the facilitators. It was definitely a success!
Liberty Mutual Insurance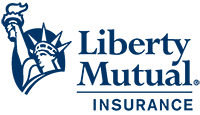 We can tailor all of our events to your needs & location.
If you're a team leader who's looking for better employee engagement, or you're a seasoned C-suite executive in search of leadership retreat activities, we can help make everything a lot easier. Contact us. We're happy to help.