After joining the Catalyst Global Network, TeamBonding's Founder, David Goldstein is busier than ever!
David loves to network and decided TeamBonding should be an exhibitor at one of the largest networking events in New York, The Event Planner Expo in early October. Mark and Kevin were excited to demo one of our most popular events, Ice Sculpting.  Little did they know, David was going to show up too!
We asked him a few questions about his experience at the Expo.
What made you decide to exhibit at The Event Planner Expo?
I actually saw mention of the Expo on a friend's Linkedin profile and then found the site, read about the attendees and the exhibitors as well as the location. I thought it would be worth exhibiting to see many of our New York clients, as well as meet new ones!
Who was your favorite speaker?
I had the pleasure of meeting, Amy Landino, who I really enjoyed talking to about how important video is for online presence. I was also able to relate to the event stories shared by speakers Lauren Goldberg and Daniela Grafman.
How does it feel to see your team in action?
I was thrilled to see Mark, our Master Ice Sculptor share his passion with booth attendees, who were able to experience carving ice for the first time.  It was a proud moment to witness Kevin recognize and be recognized by clients like the New York Jets, who he facilitated an event for. You can read more about that experience here.
Did you discover anything new at this Expo?
Well, yes, not a professional find but I discovered Du's donuts, which was almost worth the price of admission!
What was your favorite part of the whole day?
I think learning tips and tricks at the Spin Ping Pong was great fun and meeting the people at one of the locations where we take the Mystery Bus too was really fun!
How was your overall experience?
The speakers+ parties + the Expo = a good combination and high-quality exhibitors and attendees.  I would definitely go again and have a TeamBonding exhibit. I am looking forward to what we can demo next year!
Learn more from our fearless team building leader on the power of networking. 
Plays well with these activities.
Sign up for tips on crafting the perfect team.
Less drama? Greater productivity and job satisfaction? Yes, you really can make an impact, and TeamBonding is here to help. Subscribe to our blog for useful tips, tricks and insights.
More great content based on your likes.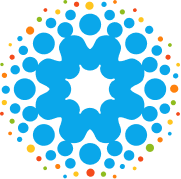 Create Your Free Account
Get exclusive access to new programs from the TeamBonding Lab, save your favorite ideas, and track your upcoming events.
Already have an account? Login