Do you remember your first science fair? Did your parents do your project for you? Not this time! This is your chance to act and think like a scientist. There is a science to building great teams and this original team building program shows great teams can build a science project.
Space Requirement
Set up stations will be needed for each of the 3 or 4 science activities that teams will be competing in. The number of teams will determine the set up and rotation.
Ideal For
Light-hearted competition
Problem solving
Nostalgia and fun
Tailoring
Our hands-on approach and focus on science and team building practices teaches teams about the fun of science and helps to spark their imaginations! If desired, we can facilitate a "championship" round for each of the science activities, allowing the entire group to watch and cheer on the highest scoring teams.
Event Description
There is a science to building great teams and this original team building Science Fair project game shows what great teams can accomplish.
At the start of class, the "Teacher" (Facilitator) passes out three quizzes. Teams can work together to complete these quizzes. They must rely on the collective knowledge of their team.
Topics Include:
Scientific Terms
Famous Scientists
Science Review
After teams have completed and corrected all the group building activities, you'll see who made the "Honor Roll".
Let the Activities Begin!
Next, it's time to get to work. Teams rotate through science classes. At each station, teams will complete a science project as outlined and will compete using their completed projects.
Science Fair Projects Can Include:
Catapult
Kinetic Energy
Squishy Circuits
Winning teams will be announced based on overall scoring. If desired, awards could be given to teams based on categories such as Most Creative, Most Advanced, etc.
Rave Reviews From Clients
A big thanks to you for helping us coordinate, plan and organize everything in the lead-up to the events - it all went very smoothly thanks to your attention to detail. And please share our thanks again to the facilitators!
KYNE
Just wanted to let you know that activity was a huge hit! Deric and the team did an amazing job…Very well done.
Sodexo
It was a great time. I have only received positive feedback from my team which is a rare thing. Please let Stuart know we loved it.
TCR2 Therapeutics

Professional and really engaged with our team! Looked like your chefs love what they do. You can see it and feel it! Our mission and goal were achieved!
Hy Cite

The feedback has been nothing but positive. I received several unsolicited comments from many people who could not say enough great things about the program and the facilitators. It was definitely a success!
Liberty Mutual Insurance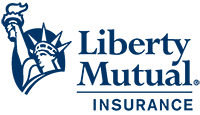 Ben and his team were fantastic yesterday! Thank you so very much for everything!
VCA Animal Hospital

Contact us to tailor this event to your unique needs.
Even with all of the packaged event options we offer, you may need something different. Maybe a special conference theme, favorite management book, ideal training model or a unique set of learning outcomes… We can help.