Get ready for a challenging, yet rewarding team building activity that will remind you of the TV show,"The Price is Right." What makes this program different is the charitable aspect at the end, where teams "go shopping" for families in need. This program truly is a win-win!
Time Needed
Approximately 2 hours
Space Requirement
Function space, conference center, or large indoor space. We request 25 sq. ft. per participant.  We will also need A/V, tables and chairs for this event – your event manager will provide you with a list of setup needs once they begin planning the logistics of your event.
Ideal For
Sales Meetings/Conferences
Company Transitions
Conference/Meeting Breaks
Project Start-Up, Conclusion or Mid-Project Motivation
Philanthropic Endeavors/Community Service Days
Tailoring
Parts of this program are customizable and can include games or products unique to your brand or organization.
Event Description
Based on America's beloved daytime game show "The Price Is Right," this interactive, fast-paced team building trivia game show will have teams testing their knowledge of grocery store staples to earn enough Showdown Coupons to buy groceries for a family in need. The Food Bank Showdown kicks off with teams competing on Contestants' Row, accompanied by music and humorous commentary from your Game Show Host, to answer trivia questions and earn their first Showdown coupons.  From there, teams break off into a rotation to compete in grocery-shopping themed challenge stations, such as 'The $17,000 Putt' and 'Plinko,' to earn additional Showdown coupons.
Once teams have tried their hand at all of the Food Bank Showdown games, they head to the Showdown Shop & Save to buy their groceries and assemble their care packages.  The receiving charity will be on site whenever possible to accept the group's donation in person and tell the group about the impact their donation will make.  Laughter, excitement and a dash of competitive spirit are all ingredients in making this fun team building activity the recipe for a perfect team building program!
Parts of this team building trivia game are customizable and can include games or products unique to your brand or organization. A high-energy give-back event, Foodbank Showdown works as both a complementary event to a company conference or meeting, as well as a stand-alone event for team building fun.
Rave Reviews From Clients
Our team really enjoyed participating in the event, I received lots of positive feedback on the experience. Stephanie – your team did an awesome job, as I expected.
ACI Worldwide
The program went really well! It seems like a well oiled machine and the team was very fun and professional. I got great feedback from the participants!
Optimizely
Amazing! The event was a HUGE success! Everything was perfect – the participants thoroughly enjoyed themselves. I can't say enough about how well it went. The word is already flying around the office about the success of the program and we already have another group thinking about using this program for an event of their own!
Kronos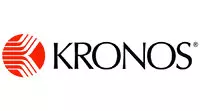 Just wanted to let you know that activity was a huge hit! Deric and the team did an amazing job…Very well done.
Sodexo
It was a great time. I have only received positive feedback from my team which is a rare thing. Please let Stuart know we loved it.
TCR2 Therapeutics

"It was an amazing day… and the team really enjoyed Tools for Schools. It meant a lot to them to help children in the community. There were many teary eyes, including mine!"
IBM
Contact us to tailor this event to your unique needs.
Even with all of the packaged event options we offer, you may need something different. Maybe a special conference theme, favorite management book, ideal training model or a unique set of learning outcomes… We can help.