The state of Virginia runs along a beautiful stretch of the Atlantic coast, along Chesapeake Bay and up into the Appalachian mountain range. With that geography in mind, the venues to choose from range from mountain resorts in the Shenandoah Valley, down through rural destinations in Loudoun County to beachfront options in Virginia Beach, with a large dose of history mixed in, in Williamsburg. If a more modern, big city option works best, Virginia has those too. Close to DC and other major centers, it's far enough removed from those political and business centers to provide excellent venues without the bustle.
TeamBonding offers team building events anywhere in Virginia - we are where you are! Let our friendly, professional facilitators plan and deliver an exciting team building event for your group in the location and at the venue of your choice.
Team building events in Virginia -- where work meets play.
Top 7 Team Building Events In Virginia
All 100+ team building events are available near you. Below are our most popular.
The Team Cuisine program got rave reviews from our participants, as usual! We look forward to working with you all in the future.
CACI International
Professional and really engaged with our team! Looked like your chefs love what they do. You can see it and feel it! Our mission and goal were achieved!
Hy Cite

Our client and the guests LOVED the activity. Paul did an amazing job keeping everyone engaged and entertained.
Corinthian Events
I have to say Kevin was absolutely OUTSTANDING. He is truly gifted in his presentation, engagement of the people, he's funny and everyone just raved over him—top notch!
Sanofi
Amazing! The event was a HUGE success! Everything was perfect – the participants thoroughly enjoyed themselves. I can't say enough about how well it went. The word is already flying around the office about the success of the program and we already have another group thinking about using this program for an event of their own!
Kronos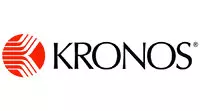 It was a great time. I have only received positive feedback from my team which is a rare thing. Please let Stuart know we loved it.
TCR2 Therapeutics

We can tailor all of our events to your needs & location.
If you're a team leader who's looking for better employee engagement, or you're a seasoned C-suite executive in search of leadership retreat activities, we can help make everything a lot easier. Contact us. We're happy to help.