Top 7 Team Building Events In Ashburn
Located within the Dulles Technology Corridor, Ashburn is known by many as the "Center of the Internet." It is a hub for many high-tech businesses such as Telos and the World Trade Center Dulles Airport. We can plan an exciting team building event for your group at an Ashburn venue of your choice — a fun, bonding experience that will make a lasting impression on your colleagues and on your company.
We love doing the game show events at our company meetings, especially during dinner. It adds a little more flair, participation, and excitement around a "required meal". We add to it by having prizes available to the winning teams which ups the ante. Eric has been our facilitator a couple of times and is entertaining and energetic. We can't wait to try out some of the new events at a future meeting.
VCA Antech
Everything went very well with our Do Good Bus. Michael was great, very friendly and really fun to have around.
Founders Brewing Co.
Ben and his team were fantastic yesterday! Thank you so very much for everything!
VCA Animal Hospital

Professional and really engaged with our team! Looked like your chefs love what they do. You can see it and feel it! Our mission and goal were achieved!
Hy Cite

Our client and the guests LOVED the activity. Paul did an amazing job keeping everyone engaged and entertained.
Corinthian Events
Today was an awesome event! Our employees loved it! Paul was amazing! Thank you very much for the organized chaos! C'mon Down - Love it!"
LPSI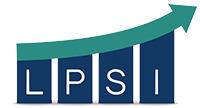 We can tailor all of our events to your needs & location.
If you're a team leader who's looking for better employee engagement, or you're a seasoned C-suite executive in search of leadership retreat activities, we can help make everything a lot easier. Contact us. We're happy to help.