The Corporate Quiz Bowl Game Show format has endless trivia possibilities. Our game show hosts have thousands of fun, entertainment trivia questions.  This workplace trivia game is the ultimate format for customized training and team building questions
Space Requirement
We need a 10'x10' foot area to set up in and 2 six foot tables for materials. The audience should be facing the game show stage, arranged at rounds or classroom style tables.
Ideal For
Energizing sales meetings/conferences
Mix up some new skills and relationships
Award ceremonies/celebrations
Icebreaker for new teams
Tailoring
We are happy to work with you to come up with company-centric questions for game content. These can be work-oriented (e.g. sales goals, new software quizzes, etc.).
Event Description
Corporate Quiz Bowl is a rousing team-building contest that can be played almost anywhere.  Better than a traditional pub quiz night, this battle of wits and nerve brings forth the various talents of every member of your team.
For this hour-and-a-half game, your TeamBonding host will engage and encourage the teams between rounds and between questions, keeping the event fast-paced and laugh-filled. Corporate Quiz Bowl is a competitive team building trivia game show in which teams compete to answer questions from all general areas of knowledge including history, science, literature, arts, sports, current events, pop culture, and more!
Each team will have their own tablet that will serve as their buzzer so everyone can participate at the same time! Question types include: the first letter, multiple choice, and numeric answers, and some trivia questions will include photos and audio to add to the fun. There is even a buzz-in round where each team gives their answer verbally instead of through the app! Teams will earn points for correct answers as well as bonuses for being first to ring in.
A Corporate Quiz Bowl is a great option for breaks in off-site meetings, conference center retreats, trips to the local pub, even in-office celebrations. If you're looking for a high energy competitive team activity, look no further!
Rave Reviews From Clients
"Excellent show! The actors were fun and interacted well with your company. We will definitely recommend to others. I enjoyed hearing that co-worker laughter!"
American Express
I heard only great things about the Art Heist! Everyone was interacting and working together. Seemed really into it and having fun!!
Mohegan Sun
The hunt was a huge success!! Even this skeptical crowd of mobile app building designers and engineers were pleasantly surprised with the very cool smartphone application and everyone had a really great time! Michael and his team did a terrific job facilitating and the whole event went very smoothly.
Pandora
Amazing! The event was a HUGE success! Everything was perfect – the participants thoroughly enjoyed themselves. I can't say enough about how well it went. The word is already flying around the office about the success of the program and we already have another group thinking about using this program for an event of their own!
Kronos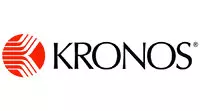 The event was perfect !!!!! Your staff were amazing and engaging. We absolutely loved the activities building up to the Teddy Bear Build. Beyond our expectations.
Boston Scientific

"It was an amazing day… and the team really enjoyed Tools for Schools. It meant a lot to them to help children in the community. There were many teary eyes, including mine!"
IBM
Contact us to tailor this event to your unique needs.
Even with all of the packaged event options we offer, you may need something different. Maybe a special conference theme, favorite management book, ideal training model or a unique set of learning outcomes… We can help.