Top 6 Team Building Events In Park City
Park City is a diverse city with many arts, cultural, fine dining and recreational venues that are perfect for hosting team building events, programs and activities.
We can plan an exciting team building event for your group at a Park City venue of your choice — a fun, bonding experience that will make a lasting impression on your colleagues and on your company.
Our facilitator was highly engaged, providing positive and productive structure to the day. His excellent feedback and insight was valuable to all team members. Thru the DISC analysis, we ended the day with a better understanding of one another's qualities and how to best leverage our individual strengths for the benefit of our overall team performance
Hermes
The feedback has been nothing but positive. I received several unsolicited comments from many people who could not say enough great things about the program and the facilitators. It was definitely a success!
Liberty Mutual Insurance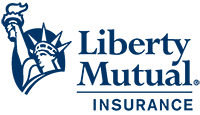 Our client and the guests LOVED the activity. Paul did an amazing job keeping everyone engaged and entertained.
Corinthian Events
The hunt was a huge success!! Even this skeptical crowd of mobile app building designers and engineers were pleasantly surprised with the very cool smartphone application and everyone had a really great time! Michael and his team did a terrific job facilitating and the whole event went very smoothly.
Pandora
I have to say Kevin was absolutely OUTSTANDING. He is truly gifted in his presentation, engagement of the people, he's funny and everyone just raved over him—top notch!
Sanofi
Professional and really engaged with our team! Looked like your chefs love what they do. You can see it and feel it! Our mission and goal were achieved!
Hy Cite

We can tailor all of our events to your needs & location.
If you're a team leader who's looking for better employee engagement, or you're a seasoned C-suite executive in search of leadership retreat activities, we can help make everything a lot easier. Contact us. We're happy to help.