TeamBonding is re-defining the world of company culture.
We know that the key to company growth and positive company organizational culture is to invest in your team through team building. In our 25+ years of experience, it's not surprising that it's in our nature, which is ultimately what has defined our success. The Founder, David Goldstein has been actively building his team for years, so it's no secret he's got the best team! Not only does David plan activities for his team to enjoy, but he also began a whole engagement committee to toss around ideas for his team to do… and the sky is the limit.
We are conclusive proof that time flies when you're having fun.
We are leading by example from axe throwing, to board- breaking, and boat cruises… we deliver our unmatched team building expertise anywhere in the world! With the power of play, we foster strong, authentic bonds between coworkers with a TeamBonding event, and we take our own advice. We do team building, the TeamBonding way!
Take advice from the experts.

We set the standard for team building, and no matter what your company culture is like now, we can help you re-define it through our activities, blogs, and downloadables.
Resources like free downloadables have strategies that can improve your company culture and make your team successful in every aspect!
Our most popular eBook, HOW TO MAKE TEAM BUILDING WORK, includes 12 pages of all necessary strategies for getting real results out of team building.
Download this eBook here.
What is your company culture like?
There is always room for improvement, no matter what the scenario. Team building has so many benefits, the top being communication. Forbes made it easy to assess what your company culture is made of.
Check it out here.
Simon Sinek speaks about how you change company culture.
"We cannot control the things we cannot control. We can take responsibility for the things we can control – i.e. ourselves. We can choose to live with an infinite mindset and create trusting teams even if they're just around us."
–Simon Sinek
Plays well with these activities.
Sign up for tips on crafting the perfect team.
Less drama? Greater productivity and job satisfaction? Yes, you really can make an impact, and TeamBonding is here to help. Subscribe to our blog for useful tips, tricks and insights.
More great content based on your likes.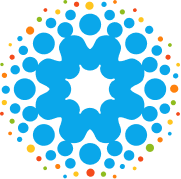 Create Your Free Account
Get exclusive access to new programs from the TeamBonding Lab, save your favorite ideas, and track your upcoming events.
Already have an account? Login