This Event Has Departed...
This event has bonded more teams than we can count but has finally run its course and is now considered part of The Departed. Below you'll find a scrolling list of additional events that are considered great alternatives. If you really loved Team Breakfast and think it should be brought back from The Departed, let us know by voting using the button below!
Vote To Bring Back
Space Requirement
Our approach allows us to come to your favorite hotel, conference center, winery or auditorium, allowing for easy planning.  This is an indoor program that requires a table for each team and banquet tables for our materials and meal presentation. We request a space consisting of a minimum of 30 square feet per participant, and both the food preparation and dining will take place within this space.
Ideal For
Awards
Annual meetings
Conferences
Event Description
The Team Breakfast culinary class is a fun and effective way to bring your team together to bond. Throughout the team building cooking event, groups learn more about each other through food preparation, cooking and dining together.
The objective of this team building cooking event is to use food preparation and the gourmet meal that is produced, as an active and powerful metaphor. Groups will experience all the components of a functioning team, bond together and get to know each other in a unique environment outside of the workplace.
A typical Team Breakfast culinary class experience begins with participants arriving and wondering what they will be doing for the next couple of hours. They are handed an apron and asked to wash their hands in preparation. Soon, a Team Breakfast trainer begins with a brief but important orientation of the program that includes safety lessons and basic knife skills. The group is quickly formed into teams either by our trainers or by your staff before the start of the event. Each team chooses a team leader or "chef de cuisine" and is presented with their team's culinary challenge. Now the fun begins as the teams begin creating their culinary masterpieces.
The food preparation process lasts for approximately 1 hour and an additional 30 minutes for the group to eat the fruits of their labor. We can also add a short debrief which is designed to bring the team process back to the workplace.
Rave Reviews From Clients
The feedback has been nothing but positive. I received several unsolicited comments from many people who could not say enough great things about the program and the facilitators. It was definitely a success!
Liberty Mutual Insurance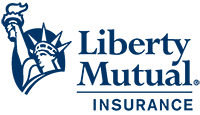 The hunt was a huge success!! Even this skeptical crowd of mobile app building designers and engineers were pleasantly surprised with the very cool smartphone application and everyone had a really great time! Michael and his team did a terrific job facilitating and the whole event went very smoothly.
Pandora
Everything went very well with our Do Good Bus. Michael was great, very friendly and really fun to have around.
Founders Brewing Co.
I heard only great things about the Art Heist! Everyone was interacting and working together. Seemed really into it and having fun!!
Mohegan Sun
We had a great time and I received a lot of positive feedback from the team. They were surprised, had fun and enjoyed participating in multiple activities. Michael was amazing!
Ariat
It was a great time. I have only received positive feedback from my team which is a rare thing. Please let Stuart know we loved it.
TCR2 Therapeutics

Contact Us for a Tailored Event
Even with all of the packaged event options we offer, you may need something different. Maybe a special conference theme, favorite management book, ideal training model or a unique set of learning outcomes... We can help.