Prelude is a cloud-based virtual team building activity that fosters trust and collaboration. It is a suite of tools designed to accelerate virtual team trust and improve performance in just a few short hours.
Group Size
Ideal team is 8, or 10 max
Time Needed
3 sessions of 1 - 2 hours each
Space Requirement
Since this is a virtual event there is no need for a function space. However, there are Tech & VOIP requirements. You will need a high-speed Internet connection, video, headphones & mic and a video conference calling platform such as Lync, Hangouts, Skype, WebEx, or Zoom.
Ideal For
Improved interpersonal skills
Greater appreciation of diversity
Strengthened trust
Enhanced team spirit
More positive emotional climate
Reduced triggers of interpersonal conflict
Tailoring
As with all TeamBonding programs, we are happy to customize this event to include your company goals and information.
Event Description
By 2020, it's expected that more than 1.3 billion people will work remotely but despite many compelling benefits, working with distant others is much more challenging and complex than traditional co-located teams. Even though research and practice shows that trust is essential to high performing virtual teams, it can be difficult to build this trust with people you don't see regularly. New ways are needed to create online equivalents for the natural bonding that occurs within traditional teams.
The Prelude virtual team building activity helps transform virtual strangers into teammates through a compact, collaborative and experiential learning process. It is a fast, fun, safe way for virtual team members to grow from "Me" to "We". Over the course of three remote group sessions, participants will complete both personal and group activities that will help them build new awareness and understanding of their team's diversity and complimentary shared strengths.
Rave Reviews From Clients
"It was an amazing day… and the team really enjoyed Tools for Schools. It meant a lot to them to help children in the community. There were many teary eyes, including mine!"
IBM
Everything went very well with our Do Good Bus. Michael was great, very friendly and really fun to have around.
Founders Brewing Co.
I heard only great things about the Art Heist! Everyone was interacting and working together. Seemed really into it and having fun!!
Mohegan Sun
WOW! What an incredible time we had with Team Bonding last week at our All Hands event! Your team was phenomenal, and with the leadership and charisma of Scott, pulled off keeping the attentions of a very lively crowd!
Capital One

Our client and the guests LOVED the activity. Paul did an amazing job keeping everyone engaged and entertained.
Corinthian Events
Today was an awesome event! Our employees loved it! Paul was amazing! Thank you very much for the organized chaos! C'mon Down - Love it!"
LPSI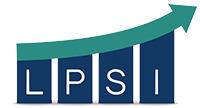 Contact us to tailor this event to your unique needs.
Even with all of the packaged event options we offer, you may need something different. Maybe a special conference theme, favorite management book, ideal training model or a unique set of learning outcomes… We can help.