Prelude
Prelude is a cloud-based virtual team building activity that fosters trust and collaboration. It is a suite of tools designed to accelerate virtual team trust and improve performance in just a few short hours.
This Event Has Departed...
This event has bonded more teams than we can count but has finally run its course and is now considered part of The Departed. Below you'll find a scrolling list of additional events that are considered great alternatives. If you really loved Prelude and think it should be brought back from The Departed, let us know by voting using the button below!
Vote To Bring Back
Event Overview
Virtual Team Building
By 2020, it's expected that more than 1.3 billion people will work remotely but despite many compelling benefits, working with distant others is much more challenging and complex than traditional co-located teams. Even though research and practice shows that trust is essential to high performing virtual teams, it can be difficult to build this trust with people you don't see regularly. New ways are needed to create online equivalents for the natural bonding that occurs within traditional teams.
The Prelude virtual team building activity helps transform virtual strangers into teammates through a compact, collaborative and experiential learning process. It is a fast, fun, safe way for virtual team members to grow from "Me" to "We". Over the course of three remote group sessions, participants will complete both personal and group activities that will help them build new awareness and understanding of their team's diversity and complimentary shared strengths.
Event Details
Space Requirement
Since this is a virtual event there is no need for a function space. However, there are Tech & VOIP requirements. You will need a high-speed Internet connection, video, headphones & mic and a video conference calling platform such as Lync, Hangouts, Skype, WebEx, or Zoom.
Ideal For
Improved interpersonal skills
Greater appreciation of diversity
Strengthened trust
Enhanced team spirit
More positive emotional climate
Reduced triggers of interpersonal conflict
Tailoring
As with all TeamBonding programs, we are happy to customize this event to include your company goals and information.
"It was an amazing day… and the team really enjoyed Tools for Schools. It meant a lot to them to help children in the community. There were many teary eyes, including mine!"
IBM
Ben and his team were fantastic yesterday! Thank you so very much for everything!
VCA Animal Hospital

The event was perfect !!!!! Your staff were amazing and engaging. We absolutely loved the activities building up to the Teddy Bear Build. Beyond our expectations.
Boston Scientific

Amazing! The event was a HUGE success! Everything was perfect – the participants thoroughly enjoyed themselves. I can't say enough about how well it went. The word is already flying around the office about the success of the program and we already have another group thinking about using this program for an event of their own!
Kronos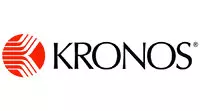 The hunt was a huge success!! Even this skeptical crowd of mobile app building designers and engineers were pleasantly surprised with the very cool smartphone application and everyone had a really great time! Michael and his team did a terrific job facilitating and the whole event went very smoothly.
Pandora
The feedback has been nothing but positive. I received several unsolicited comments from many people who could not say enough great things about the program and the facilitators. It was definitely a success!
Liberty Mutual Insurance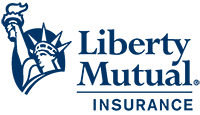 Contact Us for a Tailored Event
Even with all of the packaged event options we offer, you may need something different. Maybe a special conference theme, favorite management book, ideal training model or a unique set of learning outcomes... We can help.