Coming This Fall
Room lights fade as the experience begins "Sit back and relax as you are about to embark on a meditative journey of imagination." With 70 different journey combinations to choose from, attendees vote for their preferences to make the group mediation uniquely suited to your audience.
The attendees then close their eyes, relax and listen to a rich soundscape of an imaginary meditation journey led by a soothing voice, stunning music, sound effects and on-screen imagery.
Time Needed
30-45 minutes
Space Requirement
This is an indoor activity so we will need a large, private function space that is soundproof. Chairs for each participant are required, but tables are optional. We will also need a stage area at the front of the room with a large screen and HDMI compatible projector. If the group is larger than 50 people we will need a microphone and speaker setup, and strongly suggest a riser for an elevated stage.
Ideal For
This indoor team building game is perfect for groups looking to:
Declutter the mind
Promote relaxation and focus
Stimulate a receptive mind
Unify a group
Tailoring
As with all TeamBonding events, we are happy to customize this event by incorporating your company message into the introduction and debrief.
Event Description
Acclaimed by the public and press alike as the "ultimate nerve-soother for a punishing lifestyle", with Meditainment anyone can experience the power of a calm mind for the first time! Absolutely no previous meditation experience is necessary; it's as easy as listening to a relaxing story with your eyes closed.
With sounds of nature and subdued lighting, participants are introduced to the meditation experience with stunning images of the places they can travel to on a guided meditation journey. These include amazing locations such as a Secret Garden, Lost City, Deep Ocean, Mountain Refuge, Desert Oasis and Blue Lagoon. There's a total of 16 places to choose from, and participants vote for their favorites by waving multi-colored glow sticks to decide democratically their chosen guided meditation. They then sit back, relax, close their eyes and visualize their journey, enjoying the wellbeing benefits of meditation while on a restful and imaginative ride.
This unique experience is an effective way to help your group relax, de-clutter their minds and be better prepared to face whatever you ask of them. It is both inspirational and relaxing, and with multiple options it can be run several times during a conference – each time with greater results.
So why not 'get in the zone' with Meditainment?
Rave Reviews From Clients
We had a great time and I received a lot of positive feedback from the team. They were surprised, had fun and enjoyed participating in multiple activities. Michael was amazing!
Ariat
Our Charity Bike Build donation event was a huge success. Matt and his team handled everything beautifully, and our group had a ton of fun. I heard nothing but positive comments afterwards. We will definitely recommend you to our colleagues.
Genentech

Amazing! The event was a HUGE success! Everything was perfect – the participants thoroughly enjoyed themselves. I can't say enough about how well it went. The word is already flying around the office about the success of the program and we already have another group thinking about using this program for an event of their own!
Kronos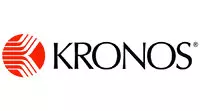 It was a great time. I have only received positive feedback from my team which is a rare thing. Please let Stuart know we loved it.
TCR2 Therapeutics

Just wanted to let you know that activity was a huge hit! Deric and the team did an amazing job…Very well done.
Sodexo
The event was perfect !!!!! Your staff were amazing and engaging. We absolutely loved the activities building up to the Teddy Bear Build. Beyond our expectations.
Boston Scientific

Contact us to tailor this event to your unique needs.
Even with all of the packaged event options we offer, you may need something different. Maybe a special conference theme, favorite management book, ideal training model or a unique set of learning outcomes… We can help.