Diamonds are Forever is a fast-paced indoor business game where each team becomes a high-flying international Jewelry firm seeking to win by generating the most profit.
Ideal For
Networking and Relationships
Information is Power
Decision Making Superiority
Market Forces and Change
Negotiation
Planning and Execution
Tailoring
Diamonds Are Forever is a game of negotiation skills: fast, memorable and pragmatic – guaranteeing that every participant will talk at some stage to one another. Taking only a few minutes to explain the proceedings, the action starts early and by the final phase reaches a climax of stock market proportions.
Event Description
The business of bling is fast-paced, cutthroat and most importantly – glamorous! Your group will be thrust into the world of the diamond and precious gem market as they represent different firms ‐ all aiming to be the most profitable by the "end of the year". Remember, Diamonds Are Forever!
Each team represents a jewelry firm that has their gems, metals, cash and industry know‐how. Teams negotiate their way to success through trades by using the information they have gathered and analyzed to develop their unique strategic plans.
Develop Quality Team Building Skills
Market forces, availability of resources and the demands of fickle consumers will influence your trades. Good strategies and the timely execution of deals will enable teams to maximize the opportunity to transform raw materials into valuable, stunning pieces of art. Each team must compete leveraging accurate information, strong relationships, and quality teamwork while balancing profitability with trust, positive outcomes and a focus on the consumer.
Our networking team building program is a fast-paced and enjoyable networking experience where people get to meet everyone else in the room as they "wheel and deal". Quality relationships will triumph.  Developing and sustaining good relationships is integral to success as is good information gathering and analysis and the subsequent decision-making process.
Rave Reviews From Clients
Everyone thoroughly enjoyed the event and are still talking about it.
LabCorp
Amazing! The event was a HUGE success! Everything was perfect – the participants thoroughly enjoyed themselves. I can't say enough about how well it went. The word is already flying around the office about the success of the program and we already have another group thinking about using this program for an event of their own!
Kronos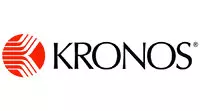 Today was an awesome event! Our employees loved it! Paul was amazing! Thank you very much for the organized chaos! C'mon Down - Love it!"
LPSI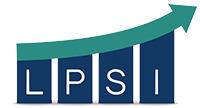 "It was an amazing day… and the team really enjoyed Tools for Schools. It meant a lot to them to help children in the community. There were many teary eyes, including mine!"
IBM
"Excellent show! The actors were fun and interacted well with your company. We will definitely recommend to others. I enjoyed hearing that co-worker laughter!"
American Express
Professional and really engaged with our team! Looked like your chefs love what they do. You can see it and feel it! Our mission and goal were achieved!
Hy Cite

Contact us to tailor this event to your unique needs.
Even with all of the packaged event options we offer, you may need something different. Maybe a special conference theme, favorite management book, ideal training model or a unique set of learning outcomes… We can help.