Top 9 Team Building Events In Richardson
Richardson is a diverse city with many arts, cultural, fine dining and recreational venues that are perfect for hosting team building events, programs and activities.
We can plan an exciting team building event for your group at a Richardson venue of your choice — a fun, bonding experience that will make a lasting impression on your colleagues and on your company.
Meet Your Richardson Team Building Expert
Hi, my name is Samantha Goldstein and I am your Richardson team building expert! I would love to help craft the perfect team building event for you and your company. If I can assist, please give me a call at 512-548-0332 or reach out via email at sam@teambonding.com. If you prefer to schedule a call, click the button below to see my availability.
I planned the event for a client having an event in Texas. They wanted to add some fun so I contacted TeamBonding. The planning process was so easy and Verena, Kara and the facilitator were amazing in their respective roles. They were so thorough in explaining exactly what to expect as well as their needs, knowing I would not be on site but needed to pass the details on to the client. Best of all, you executed the games exactly as described. My client and their guests were so happy. Imagine going from sitting all day into some interactive experiences. Even those who were hesitant to play joined the fun. Just a pleasure to have worked with your team and I will do so every chance I get.
EBE Talent
Amazing! The event was a HUGE success! Everything was perfect – the participants thoroughly enjoyed themselves. I can't say enough about how well it went. The word is already flying around the office about the success of the program and we already have another group thinking about using this program for an event of their own!
Kronos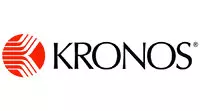 "Excellent show! The actors were fun and interacted well with your company. We will definitely recommend to others. I enjoyed hearing that co-worker laughter!"
American Express
I have to say Kevin was absolutely OUTSTANDING. He is truly gifted in his presentation, engagement of the people, he's funny and everyone just raved over him—top notch!
Sanofi
We had a great time and I received a lot of positive feedback from the team. They were surprised, had fun and enjoyed participating in multiple activities. Michael was amazing!
Ariat
"It was an amazing day… and the team really enjoyed Tools for Schools. It meant a lot to them to help children in the community. There were many teary eyes, including mine!"
IBM
We can tailor all of our events to your needs & location.
If you're a team leader who's looking for better employee engagement, or you're a seasoned C-suite executive in search of leadership retreat activities, we can help make everything a lot easier. Contact us. We're happy to help.